#GuptaLeaks: SAP to appoint interim CEO following Africa execs' suspension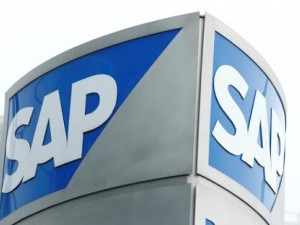 SAP has refused to explicitly name the executive team that was suspended, following allegations that the South African subsidiary of the German-based software giant paid a Gupta front R100 million in "kickbacks" for it to access lucrative state contracts.
Following these reports, SAP initiated an independent investigation at its subsidiary and placed the current SAP SA management team on administrative leave pending the findings of the review.
In a press confrence this afternoon, executive board member Adaire Fox-Martin said the company cannot publically name the employees until the investigation is completed. She also refused to name the company that will conduct the independent investigation.
Fox-Martin said the interim MD/CEO position has been created since the suspensions and the appointment will be announced tomorrow.
The executive team who has been running SAP Africa are MD Brett Parker, COO Mehmood Khan, SA MD Lawrence Kandaswami, and CFO Deena Pillay.
Brett Parker
The management team was led by Brett Parker, managing director, SAP Africa, who has held the position since 2015. He is also a member of the SAP Africa board of directors.
According to his LinkedIn profile, Parker started his career at Sybase SA as an account executive, later progressing to eventually become the sales director. In 1999, he joined Microsoft SA.
He made the headlines in 2009 when he was also suspended at information security company SecureData for undisclosed reasons.
Mehmood Khan
Mehmood Khan, COO, SAP Africa, has been with the enterprise software company since 2004 when he was appointed as senior business consultant.
His profile on the SAP Africa Web site says "the role of Chief Operating Officer was a natural progression for Mehmood to assume the leadership of strategic operations that will continue to build the SAP brand as the top ICT provider across the African continent."
Deena Pillay
Deena is a chartered accountant with over 14 years of experience in the ICT sector. As the CFO, he is tasked with 'supporting and guiding the SAP leadership in the Africa market'.
Lawrence Kandaswami
Kandaswami's SAP Africa profile says he " brings to the role almost two decades of management experience, having held senior positions in various blue chip South African organisations including De Beers and Business Objects."
The probe will be spearheaded by a multinational law firm and overseen by executive board member Adaire Fox-Martin to "vigorously review contracts awarded by SAP South Africa".