New Federation Business Data Lake solution paves way for big data to disrupt every industry around the globe
The Federation Business Data Lake delivers a fully engineered enterprise-grade data lake to clear the path for disruptive differentiation.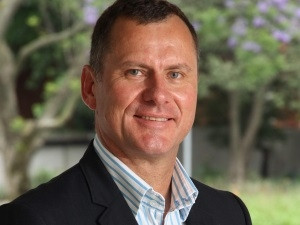 News highlights:
* New engineered solution from EMC Information Infrastructure, Pivotal and VMware accelerates and automates deployment of data lakes.
* Enables organisations to deploy Hadoop and real-time analytics capabilities in as little as seven days.
* EMC offers a complete portfolio of data lake services for customers at every stage of the big data journey.
Full story:
EMC Corporation (NYSE:EMC) has announced the Federation Business Data Lake. The fully engineered solution includes leading storage and big data analytics technologies from EMC Information Infrastructure, Pivotal, and VMware to help customers leverage the new world of big data, thereby clearing the path for new insights and disruptive differentiation.
Implemented in as little as seven days[1], the Federation Business Data Lake greatly simplifies the massively complex task of building a data lake, and is designed for speed, self-service and scalability for the enterprise, enabling organisations to begin making better-informed business decisions using big data analytics. The Federation Business Data Lake joins the Enterprise Hybrid Cloud Solution as a converged solution from the EMC Federation that will redefine infrastructure to maximise the speed and agility for IT organisations deploying hybrid clouds and data lakes.
The incredible potential of big data is being driven first and foremost by the growth of data from traditional applications, modern applications, sensors and intelligent devices along with masses of new public data such as social media feeds. The ability to capture and process that data is now possible because of the growth of inexpensive storage and limitless compute, along with the invention of new technologies that enable real-time analysis and a direct connection to action through new applications and products. These storage and analytics technologies, along with the massive data sets, comprise the business data lake.
Business data lakes are becoming a top corporate priority because they fill a critical gap left by traditional data warehousing. A business data lake contains structured and unstructured data from a wide variety of sources and the analytics are focused on building models to predict the future.
Companies with successful data lakes are leveraging the data and predictive models to build new products, applications and business models to redefine their industry, taking or extending the "market leader" role.
A highly effective business data lake will provide three critical functions:
* Store: Stores structured and unstructured data for all types of analytics, from many different sources, blending capacity and performance as needed for the analytics use case.
* Analyse: Provides modern data management and analytics tools for all types of analytics, including Hadoop-based, In-Memory No-SQL and Scale-out MPP.
* Surface and act: Provides data to users and applications to enable real-time changes in outcomes and to influence critical decisions.
Until now, building an effective data lake has been difficult and complex. IT organisations seeking to deploy a data lake must deploy and configure the right analytics platform and the right corresponding storage for each analytics use case, from Hadoop to real-time. Once the environment is created, data must be loaded with all the right access rights and governance applied to the data sets. Deployment of the environment and data sets is a complex and time-consuming task, preventing IT from meeting the needs of business users.
Federation Business Data Lake solution
The Federation Business Data Lake solution makes it easy to deploy a business data lake. Core products from the EMC Federation of Companies, EMC Information Infrastructure, Pivotal and VMware, provide the core functionality of the Federation Business Data Lake, meeting the critical functional needs - store, analyse, surface and act.
The Federation Business Data Lake is a fully engineered solution that can be rapidly and automatically provisioned, enabling IT organisations to lead the needs of the business. The analytics layer is completely virtualised with VMware running on Vblocks with predefined analytics use cases and automated provisioning and configuration. EMC Isilon provides the Data Lake Storage Foundation, delivering the ideal balance of capacity and performance.
The analytics layer is comprised of the Pivotal Big Data Suite, including PivotalHD, featuring the world's leading SQL-on-Hadoop engine, HAWQ. Pivotal Big Data Suite provides enterprise-class SQL, which allows for seamless integration and interoperability with top analytics platforms such as SAS, Tableau and others, over data stored in Hadoop. EMC is also delivering two additional business data lakes to enable integration with customer choice of Hadoop distribution, including Cloudera and Hortonworks, along with any future Open Data Platform-based Hadoop distribution.
EMC Data Lake services
A full suite of services and education is available with the Federation Business Data Lake to enable customers at varying stages of their data lake journey to implement the solution, prove out the value of the solution and quickly identify strategic big data use cases, including:
* EMC Technology Onboarding Service: For customers who are ready to deploy a data lake, the EMC Technology Onboarding Service offers full consulting services to install and deploy the Federation Business Data Lake, optimise the analytics environment and configure and customise data requirements.
* EMC Proof of Value Service: For customers who know the use case they want to address but are looking for help implementing the latest big data analytic and rapid application development tools and techniques, the Proof of Value Service demonstrates the ROI of a targeted use case using real customer data.
* EMC Big Data Vision Workshop: For customers who are undecided about how to start infusing big data into its business strategy, the EMC Big Data Vision Workshop analyses an organisation's strategy and business goals and then prioritises a target use case for the start of its big data journey.
* Education services: In addition to the service offerings above, EMC offers training and certification to develop fundamental as well as advanced big data and data science understanding and skills required by business leaders and big data practitioners.
Availability
The Federation Business Data Lake will be offered in directed availability in April 2015, with general availability in select countries.
Customer quote:
Dan Cutler, Director, Technical Operations, Adobe Digital Marketing
"A solution like the Federation Business Data Lake to help organisations realise new technical solutions for big data management and storage is essential to businesses that are constantly looking for new revenue streams or cost-saving opportunities to stay relevant in the market. Big data solutions have enabled us to expand our offerings to include Hadoop-as-a-service, extending the value that Adobe Digital Marketing can provide to our customers."
Analyst quote:
Jeffrey Kelly, Principal Analyst, Big Data, Wikibon
"As the number of connected devices continues to soar, the world of digital business is disrupting traditional business models. It's no longer just about the product itself, but the data and the application of the data. With big data, organisations can gather as much data as possible and apply analytic techniques to understand the data, make predictions and take action, resulting in the creation of new business models. Big data solutions like the Federation Business Data Lake allow organisations to bring data, analytics and applications together to realise new business opportunities."
EMC executive quote:
Servaas Venter, Country Manager, EMC Southern Africa
"Nearly every traditional business model faces near-term, lasting disruption. The fast track to competitive advantage will be reserved for those able to quickly embrace and yield value from the massive growth in data, but it will take a new approach. The new Federation Business Data Lake solution makes it easy to harness all types of data to build predictive models that enable new applications, products and business models to redefine industries."