Free Internet on World WiFi Day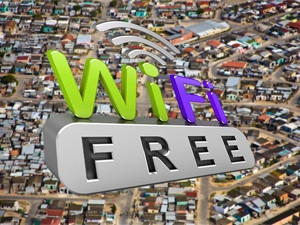 To mark World WiFi Day on 20 June, VAST Networks, in partnership with Ruckus, will offer free WiFi to South Africans.
Citizens will be able to access 1GB of free data at any of the more than 2 000 VAST Networks locations across the country, according to a statement.
VAST Networks and Ruckus say the initiative is one of many aimed at strengthening the social fabric of South Africa.
"South Africa is currently facing difficult times, and supporting access to the most affordable data rates is a priority. WiFi provides the platform to get people connected personally and across communities," says Grant Marais, CEO of VAST Networks.
"Understanding the value of connectivity, our business was founded with the objective of driving inclusivity, empowering South Africans with access to meaningful opportunities for education, jobs, business, etc, and enhancing the global competitiveness of our country."
Riaan Graham, sales director for Ruckus, Sub-Saharan Africa, adds: "World WiFi Day clearly demonstrates that WiFi is alive and kicking and more relevant than ever before. Pervasive WiFi will have massive implications for Africa; the continent will become one of the most important telecoms markets in the future, and its continued success will depend on investments in wireless systems.
"Mobility and wireless (particularly WiFi) presents a significant opportunity to aid in the socio-economic development of people and businesses - particularly as it provides a cost-effective access solution to the current available channels. Expectations are shifting and WiFi's time is now."
Citizens can locate their nearest WiFi hotspot via the VAST Networks Web site.