Execs face upheaval in search for skilled talent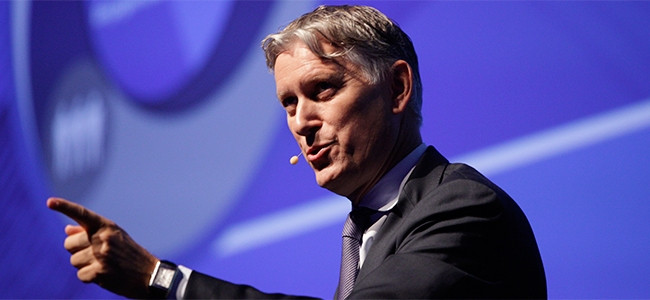 Over the next few years, the market will struggle to fill positions that require highly-skilled professionals, said Peter Sondergaard, executive VP for research at Gartner.
Sondergaard made the comments while delivering his keynote address to kick-start the 2017 Gartner Symposium/ITxpo. Senior IT executives and CIOs are gathered in Cape Town this week for the annual conference.
The theme for this year's event is about creating digital value at scale and making the digital journey a priority.
During his presentation, Sondergaard pointed out there has been a huge rise in demand for security job positions but supply is simply not meeting demand.
He explained that in 2015, for example, organisations needed to fill vacancies in customer relationship management, cloud computing and project management, but the market met that need.
Looking at 2018 and beyond, Gartner anticipates three high demand skill areas that organisations will struggle to fill: artificial intelligence (AI), digital security and Internet of things (IOT).
Sondergaard noted Gartner's board of directors' study shows talent and culture form part of the top three challenges for business and for all functional leaders, including IT.
Organisations are struggling to find security talent, he said. "We believe that AI will be critical to closing the security gap and to counteract the spots as the IOT security exposure grows.
"AI will be an essential defence in creating a continuously adaptive, risk and response situation. You will need AI capabilities."
Sondergaard, however, also pointed to the fact that there is a limited pool of talent that CIOs can choose from to fill these highly-sourced positions in the IT industry.
Data shows the entire candidate pool is made up of 1.5 billion people, which includes 16 million IT jobs worldwide; 131 000 of those job candidates are in South Africa, he noted.
Leaders in IT worldwide consist of 300 000 people, and leaders with specialised experience are far and few between, with only 1 330 candidates worldwide.
The data further shows aggressive hiring of AI talent within transportation, insurance, media and banking. The bottom line is that, while individuals with AI capabilities are needed, CIOs may not be able to hire these people.
Sondergaard stated it is time for CIOs to get creative. "CIOs will need a multi-year development strategy, often taking unconventional approaches. Chief human resource officers are being asked to find new ways to source and develop talent.
"Working with your HR organisation, it is time to find creative ways to fill the needs. Contracting, renting, nurturing from within and crowdsourcing are just a few alternative measures to attract these specialised skills."
Sondergaard commented that CEOs are making a priority of digital and are challenging HR to create appealing digital workplace environments that can boost talent attraction and retention.
He concluded by advising CIOs to start working more closely with HR organisations, as both entities need each other. "Together you can be the dynamic duo of digital dexterity."