E-toll defaulters off the hook, for now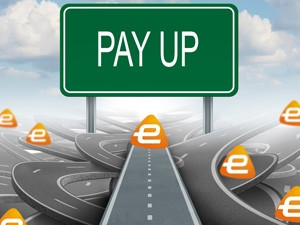 The Department of Transport says it will hold off on the prosecution of e-toll defaulters until government announces next month what its plans are for the future of the e-tolling system in Gauteng.
Transport minister Ismael Mnisi said this morning that the department will then announce how payment dodgers will be dealt with, pointing out that action can vary from prosecution to a blanket amnesty.
Mnisi adds transport minister Dipuo Peters is currently studying the report and the department will decide how to proceed after a consultation process between provincial and national government and affected municipalities.
This process is being led by deputy president Cyril Ramaphosa, and will explore all the e-toll advisory panel's recommendations and their full implications, including the best funding model for the Gauteng Freeway Improvement Project.
Gauteng premier David Makhura last week released the e-toll advisory panel's report to the public, saying government will determine the future of e-tolling before the end of February.
Makhura appointed the advisory panel in July last year to assess the socio-economic impact of e-tolling on the province, in response to a public outcry over the system. The panel concluded its assessment and handed its report to Makhura at the end of November.
The panel found the e-toll system is unaffordable and inequitable, and places a disproportionate burden on low and middle income households, as well as being administratively too cumbersome.
Makhura noted the main recommendation contained in the report is that the current e-toll system must be reviewed to address the questions of affordability, equity, fairness, administrative simplicity and sustainability.
In total, the panel made more than 50 recommendations that address the socio-economic impact of the GFIP and e-tolls, including issues of public transport infrastructure, environmental sustainability and spatial integration of the Gauteng province.
In the meantime, Makhura advised motorists to continue paying e-tolls.