Ananzi MD steps down
Mark Buwalda has quit with immediate effect, after 15 years with the company.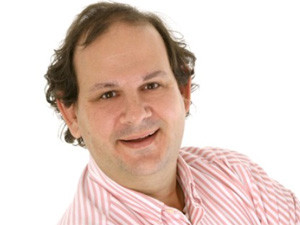 Search engine Ananzi says its MD, Mark Buwalda, has resigned with immediate effect, after being with the company for more than 15 years and under the current owners for over 11 years.
Ananzi says in a statement that Buwalda will pursue other interests. It did not indicate who will take over the position.
"We are sad to see Mark go, but respect his decision," says Des Isaacs, CEO of Ananzi's holding company, Brabys. "We would like to thank him and wish him well in his future endeavours."
Buwalda joined INet Bridge as a business unit manager in 1999. He followed the product to Johnnic E-Ventures (now Avusa and TML), its Internet unit at the time.
Ananzi was sold to Brabys in 2002, and Buwalda was appointed MD and joined the Brabys board a few years later, where he was responsible for all group online products including www.brabys.com.
According to his Google+ profile, Buwalda spent the past 10 years at the helm of Ananzi, which he says is SA's largest search engine. "I arrived in SA on a transfer from New York, US, working for Deloitte & Touche, the audit firm, as a marketing specialist," notes his profile.
Buwalda, who was born in the Netherlands and has an MBA, started his career at Deloitte as a management consultant. Before that, he worked for Stichting Integrand, a student internship company.
"It's sad to leave a brand and a company that is so close to my heart," says Buwalda, "it has become so much part of my life."