CityVarsity introduces online learning platform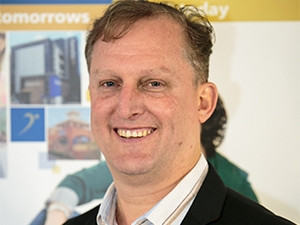 Media and creative arts school CityVarsity has introduced an online learning platform to enable students from across the globe to register for courses and study online.
CityVarsity, which was established 20 years ago, is one of eight brands under the Educor stable. According to the company, the introduction of CityVarsity Online (CVO) aims to provide quality qualifications in the creative arts and media spectrum.
Prior to this course offering, face-to-face learning and distance learning were the go-to options for students, making this new tool more accessible to a wider range of people of different lifestyles, it adds.
Paul Lensen, general manager of CVO, says: "Giving people the opportunity to study in the digital space offers a breath of fresh air to the traditional classroom-style of study. Cutting-edge technology presents waves of change in the educational sphere and we at CVO aim to lead the pack with top-of-the-range course offerings, sleek online facilities and live academic expert access at the click of a button."
By going online, he adds, students no longer need to be in a physical classroom, but can rather access courses electronically, with all study material being quickly and easily downloadable.
Charles Reeves, group CEO of Educor Holdings, says through harnessing the power of digital and educational technology, CVO, which was designed by leading subject matter experts, creates an interactive global platform which facilitates dynamic learning with online tutors and peer networking groups.
"As a company, we believe in the future of technology. CVO is a first for Educor as we extend into online education. This interactive and engaging platform was designed by our own in-house staff and it demonstrates the calibre of talent within our organisation."
A wide range of courses ranging from graphic design for digital artists, fundamentals of mobile app design, screenwriting 101 and more are already available online, says the arts school.