D-day for digital migration case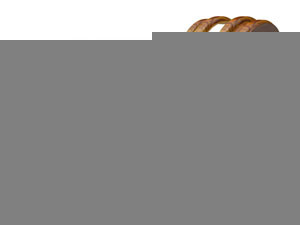 Today, the Constitutional Court (ConCourt) will hear applications for leave to appeal a judgement over the technical specifications of government-subsidised set-top boxes (STBs).
The matter regarding the technical specifications of digital migration STBs was brought to the attention of the ConCourt by communications minister Faith Muthambi, following the Supreme Court of Appeal's (SCA's) ruling in favour of encrypted decoders.
Last year, the SCA held that a clause of an amendment to the Broadcasting Digital Migration Policy was unlawful and invalid. Muthambi adopted the amendment that calls for the use of unencrypted STBs, which the department says is in line with its mandate to unconditionally provide free access to content for citizens in all corners of SA.
Muthambi, the South African Broadcasting Corporation and M-Net filed applications for leave to appeal the SCA ruling to the ConCourt and they want the judgement and order to be set aside.
Their applications are opposed by Etv and others, including SOS Support Public Broadcasting Coalition and Media Monitoring Africa.
Etv and other stakeholders argue Muthambi did not comply with the applicable legislation, her actions were procedurally irrational and she violated the law by not consulting with the Independent Communications Authority of SA, the Universal Service and Access Agency of SA or the public when she amended the policy.
The free-to-air television broadcaster wants digital migration decoders to be encrypted, a move that has been questioned and labelled as a future "business plan" for the broadcaster, which is speculated to want to move away from its free-to-air model.
The minister's decision to amend the policy has also been criticised by members of the African National Congress, who say she defied the party by amending its policy after it was declared encrypted STBs would be used for the country's digital migration project.
A ConCourt decision will mark a decisive step in the ongoing legal showdown and provide clarity on the matter of STBs for digital migration.
After missing the 2015 digital migration deadline for the country to migrate from analogue to digital terrestrial television (DTT), government is in a rush to ensure all households migrate.
The communications department began phase one of government's analogue switch-off project, with households in the Northern Cape switching to DTT in October. These are households in towns that sit in the core Square Kilometre Array area and require the use of encrypted STBs for digital migration.
Government plans to subsidise five million indigent TV-owning households across the country with free STBs.