Survey to assess open source challenges
The Department of Public Service and Administration is conducting a survey among government officials on its open source software policy.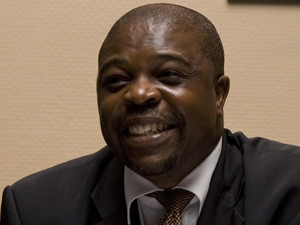 The Department of Public Service and Administration (DPSA) is conducting an impact assessment on the implementation of its free and open source software (FOSS) policy.
The survey is exclusively aimed at ICT professionals in government and hopes to gain an understanding of the challenges of implementing the policy, as well as an understanding of the needs of government in terms of IT. Further, the survey will assist the department in reviewing the current policy for possible amendments.
The FOSS policy and strategy, approved by Cabinet in February 2007, aims to directly and indirectly support and help deliver national development goals and strategies, effectively putting ICT more directly in the service of socio-economic development, without technical compromise.
The survey includes questions such as whether the participant has done any FOSS software migrations or software development since the adoption of the policy; whether the content of the policy is still relevant; and asks the participant to name 10 examples of how his/her organisation is encouraging the use of open content and open standards.
The policy vision states that FOSS should become the accepted practice in all spheres of government, and that citizens should have comprehensive access to FOSS. The implementation of the strategy is driven by a "FOSS programme office" that is overseen by a steering committee consisting of DGs from DPSA, the departments of Science and Technology, Education, and Trade and Industry, as well as CEOs from CSIR and the State IT Agency (SITA).
However, government has seen limited implementations since the policy's inception. In May this year, SITA chairman Jerry Vilakazi conceded at the Government Information Technology Officers' (GITO) Council Summit that little has been achieved with the policy.
The draft policy notes that while there is substantial commitment at political level to introduce FOSS, lower levels show a mix of antagonism, scepticism, apathy, support and commitment.
DPSA spokesperson Tuso Zibula pins a lack of implementation on insufficient skills needed to service and maintain OSS systems, the costs associated with migration, lack of capacity and skills for the implementation of the policy, and lack of co-ordination. "[Other reasons include] lack of buy-in by departmental end-users, lack of a skills development plan and retention strategy, and misalignment of legislation," he says.