Altron dreams of African expansion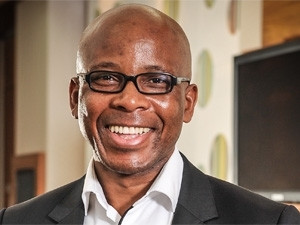 Altron's new CEO Mteto Nyati has a vision for the company that involves not only fixing the group's core business in SA, but also boosting growth through geographic expansion.
"I see an opportunity not to just operate Altron in SA but to operate it across a number of countries in Africa. That challenge of building a global organisation is something I would never get the opportunity to do if I was still at MTN," he told ITWeb during a telephonic interview.
The new role presented an appealing challenge for Nyati, who left his job as MTN SA's CEO in March to lead Altron down a new path.
"This is a company that is iconic in SA. It's really had its great days, but then it went down a bit and currently where we are is down. I want to be part of a team that takes a company like this one, repositions it and takes it back to where it was or even beyond what it was," he said.
"[The African expansion plan] is a medium-term strategy. Our priority at this time is to fix our business here in SA, focus it in areas that are going to be helping us to grow fast, and once we have a very strong base here in SA, we can work on a model to help us expand.
"But the important thing for me is to have a strong base; and that means we have to have a strong SA."
Nyati took up the CEO role in April and outgoing-CEO Robbie Venter will leave at the end of this month, but will remain on the board as a non-executive director.
Altron's latest set of financial results saw the group's headline earnings per share swing to a profit of 71c from a loss of 145c posted in the prior year. However, group revenue was down by 26% to R19.7 billion for the year ended 28 February.
Altron is on a path to revitalise the company after a number of challenging financial years, including a loss of over R1 billion in total revenue for the year ended 29 February 2016. The group is continuing its strategy of disposing of non-core assets and focusing on core operations going forward.
International operations
The group already has a number of international businesses through its subsidiaries, and in Africa, this includes units in Kenya, Botswana, Lesotho, Mozambique and Mauritius. Subsidiaries also operate in a number of countries in Europe, Asia, Middle East and Australia.
"We have businesses already in a number of African countries but what may be missing at this time is the fact that how the business looks like in Namibia may be different to how it looks in Botswana. Going forward, we would like to have a uniform. Our customers must experience us the same way irrespective of the country, so we need to have a standard model, a structure of how we should look country by country. That is something that we will be developing together with the team in our strategy session in June."
He said the first priority for growth is Africa, but there are also other opportunities in geographies like Australia, where he would like to expand and roll out more Altron services.
Developing IP
Nyati said a priority in SA is to build intellectual property (IP) in key areas. There are three areas ? safety and security, healthcare management, and financial inclusion ? where the company already operates but where he would like to see it develop deeper capabilities and fill current gaps.
"Already we have great IP around biometrics. We also have Altech Netstar, which operates in the security space. We are building and managing networks for the SA Police Service, and have technology and IP around facial recognition. So what we want is to be a strong player within this space."
He also wants to see Altron become more dominant in the management of healthcare within the country, by acquiring or building IP.
"We have a system called Med-e-Mass and it helps manage doctors' practices through both the clinical side of things and the financial administration side. This solution has also been extended to a significant number of clinics in the Johannesburg area ? 81 of them are using this application ? and we would like to expand to public hospitals."
In the financial services space, Altron has capabilities to support micro-lenders and Nyati believes there is a huge opportunity to do more for financial inclusion in SA.
"There are still so many South Africans that are outside of the formal economy, that are unbanked. We would like to be partnering and working with those players in the market that are trying to bring these people into the formal economy. We will be building capabilities that enable us to do that, and we will be doing that through partnerships."
Nyati is positive about the company's journey going forward.
"The bulk of our management effort will be focused on the continuing operations and building an IT organisation that is able to compete with any local IT company in SA and on top of that should be able to differentiate itself in these three key areas."