Project Isizwe spreads WiFi wings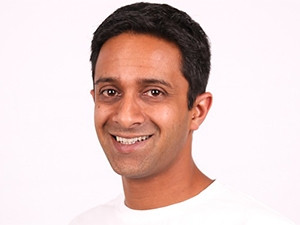 Project Isizwe - the free WiFi initiative founded by former Mxit owner Alan Knott-Craig Jnr - is on track to spread its wings significantly as it aims to equip SA with free WiFi and ultimately help bridge the digital divide.
The non-profit organisation (NPO), which already has live deployments across the City of Tshwane, the Western Cape and in Limpopo's Thulamela and Mutale municipalities, has set its sight on the rest of SA.
According to Project Isizwe's COO, Zahir Khan, the team is "actively engaged" in discussions around enabling free WiFi services in a number of other areas in SA. Although unable to give specifics, Khan says the NPO is in talks with municipalities "and other parties" in Limpopo, the Free State, Eastern Cape and KwaZulu-Natal.
This comes during a busy year for the NPO, which plans to launch Tshwane WiFi Drive-in - a video-on-demand service at specific locations across the city - and Tshwane WiFi Voice, which will enable voice calls over the free WiFi network. These services are set to be launched in June and towards the end of the year, respectively.
Progress pursuit
As for growth targets, Khan says Project Isizwe expects to have more than 600 WiFi sites in Tshwane by mid-year, with plans to extend further across the city. The team is also busy deploying a further two sites in the Cape Flats area.
About a month ago, Project Isizwe's pilot project for the City of Tshwane - the first metropolitan municipality in SA to roll out free WiFi - breached the half-million mark, with the NPO announcing it had tallied 504 300 unique users, with average sessions per user amounting to 26.7. The Tshwane pilot went live in November 2013.
Within the next five years, says Khan, Project Isizwe hopes to be able to say it has connected 5% of SA's population. "In our efforts to bridge the digital divide for Internet access, we have succeeded in connecting 20% of the population in the City of Tshwane (that equates to 1% of the country's population) over the last 18 months."
Inherent hurdles
But these ambitions come with their fair share of challenges, say industry watchers.
BMI-TechKnowledge telecoms sector specialist, Tim Parle, points out the Achilles heel of any network in SA remains access to suitable devices. "Recent AMPS [All Media and Products Survey] market data shows that over 60% of users in some of the areas targeted by Isizwe are already using smartphones, and that this is significant from LSM [living standards measure] five upwards.
"Smartphone ownership in the foundation LSMs (one to four) remains low [at] around one-quarter of persons aged 15 and above."
Project Isizwe also hopes its WiFi initiatives will help address SA's critical skills shortage problem. Khan notes that, thanks to the Internet, job seekers can look for jobs online, get tips on how to write their CV and apply for positions remotely.
"Internet access can give all South Africans the power to access information, education and jobs online, and help to bridge the digital divide that currently exists in South African society."
But to make a significant mark on skills development would require the will and investment of many other parties, say analysts. ICT expert Adrian Schofield notes most of the country's skills shortages are in occupations and levels that require more than some online learning.
Parle cites the Stats SA 2013 General Household Survey, which showed the main reason South Africans did not access the Internet was their lack of knowledge, skills and confidence, with the perceived lack of need to do so narrowly behind (39% and 36% respectively).
"Clearly there is a national education and skills gap. Addressing the skills shortage requires a coordinated effort on behalf of many parties in the public and private sector. Access to WiFi is one component of this, particularly free WiFi, but is not the 'silver bullet' on its own."
Despite the inevitable challenges, however, Project Isizwe's enabling of local communities - as a piece of the digital bridge - has been lauded.
"I am greatly encouraged by projects like this one, showing what can be done to improve the access and affordability for our citizens to the world of online information and services," says Schofield. He adds that what is now needed is for SA's national departments and their agencies to see the successes and build on them in propagating the initiatives.