Dagada named in 'jobs for pals' scandal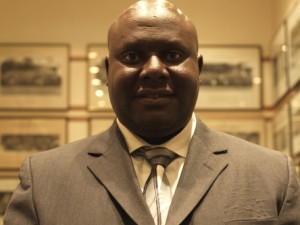 Prominent ICT figure Rabelani Dagada, who is City of Johannesburg's finance MMC, has been named in a "jobs for pals" scandal.
According to a report by IOL, allegations have emerged that Dagada was "enriching his friend" by facilitating access to lucrative tenders.
It adds that Seth Mukwevho, who is currently the department's group head of treasury, "irregularly" received a two-month contract of over R190 000, allegedly due to his long-standing relationship with Dagada.
Although Dagada declined to comment on the allegations, ITWeb understands that Mukwevho and Dagada investigated industrial espionage as part of studies that were done under the auspices of the University of the Witwatersrand and the University of South Africa.
A veteran in the South African ICT industry in his own right, among other accomplishments Dagada previously served as president of the Institute of IT Professionals SA (IITPSA), formerly the Computer Society of SA.
He remains an active member of the IITPSA, but does not serve in the governance structures. Dagada is also previous winner of the Visionary CIO of the Year Award.
COJ executive mayor Herman Mashaba recently decided to move group IT operations to Dagada's portfolio.
Both Dagada and his alleged pal, Mukwevho, have contributed to ITWeb's Industry Insights section. In his biography sent to ITWeb, Mukwevho describes himself as "a seasoned analyst who has worked in various institutions".