Online child protection in the spotlight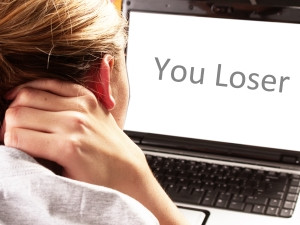 The South African Film and Publications Board (FPB) will host Africa's first media content classification and child online protection conference in Johannesburg, from 11 to 14 October.
The conference, in collaboration with the International Association of Internet Hotlines (INHOPE), will examine issues surrounding cyber safety, child protection and content classification from an African perspective, says the FBP.
The conference also aims to draw on lessons from international precedent, and look at South African research and interventions that have yielded positive results to date, says the FPB.
Delegates from SA and other countries in the Southern African Development Community region and sub-Saharan Africa will be hosted at the event.
Janine Raftopoulos, communications and public education manager at the FPB, says online child protection is a global issue and everyone needs to come together to discuss how to achieve cyber safety.
"South Africa falls in line with the rest of the world. Cyber threats are no longer a phenomenon, they are a crisis, and SA as well as other African nations face similar issues," she says.
According to Raftopoulos, South Africa is the only African country that is a member of the INHOPE organisation. More African countries need to join this network and be part of the discussion, she says.
INHOPE is a network of 51 hotlines in 45 countries worldwide, dealing with illegal content online and committed to stamping out online child sexual abuse.
Raftopoulos states the FBP receives a range of complaints through its hotline; from children being exposed to unsuitable movies, to complaints about explicit content on social media platforms, as well as child pornography found on laptops or computers.
An FPB Back to School Impact Assessment Survey conducted in 2014 found there is a growing trend in premature exposure to adult content among high school children.
The survey, carried out in Gauteng, Mpumalanga, the North West and Western Cape, found 63% of girls surveyed had been exposed to online pornography, compared to 58.7% of the boys surveyed.
The FPB's survey also revealed girls are particularly targeted online for grooming and other forms of sexual exploitation by the likes of child pornography rings and paedophiles.
Child porn raid
"The exploitation of children by sexual predators through the Internet is a huge problem for the police, here in South Africa and abroad," national police commissioner Riah Phiyega recently noted.
Phiyega said in a statement that child pornography was not regarded as a priority in the past, which meant resources were not made available and there was no strategic focus. However, the South African Police Service (SAPS) is making resources available for teams to conduct investigations countrywide.
Earlier this year, the SAPS joined the Federal Bureau of Investigation and Belgian authorities to bring child pornography distribution rings operating in the country to book.
So far, the SAPS has arrested 41 men for the possession and distribution of child pornography images, and seized laptops, cellphones, USBs and external hard drives with thousands of child porn images.
According to the SAPS, the content involved images of more than 600 children as young as four-years-old.
SAPS head of corporate communication, lieutenant general Solomon Makgale, told ITWeb the online environment is not always a safe place for children.
Makgale says parents need to monitor their children's online behaviour patterns. "Not a lot of cyber safety cases involving children are reported to the SAPS but we are aware that they are there."