Pinnacle looks to buy out Datacentrix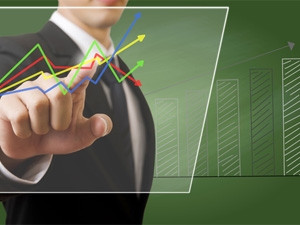 Pinnacle has upped its stake in integrated ICT systems provider Datacentrix and looks set to try acquire the rest of the shares it does not currently hold.
Pinnacle says it acquired 20 million Datacentrix ordinary shares from RMB Securities, pushing its stake in Datacentrix from just under 35% to 45%, and "intends to further increase" its interest in the company.
Because Pinnacle's shareholding in Datacentrix has surpassed 35%, the technology group is now required by the Companies Act to offer the remaining Datacentrix ordinary shareholders the same offer as the terms of the RMB deal.
BMI-TechKnowledge senior IT analyst Clinton Jacobs says it looks likely Pinnacle is gearing up to gain full control of Datacentrix as it would not have made this move without knowing the implications.
"We're not privy to Pinnacle's strategy but if they want to grow their footprint in the enterprise market segment and more specifically IT services as well, as a means of differentiation, this looks like a good step," adds Jacobs.
Pinnacle seems to be aiming for just that, saying the acquisition will "allow the company increased access to the fast-growing enterprise services market" as well as leverage synergies throughout the combined group and improve cost management.
"The initial share acquisition in 2013 was a strategic move for both Pinnacle Holdings and Datacentrix," according to Lise Hagen, research manager for software and IT services for Africa at IDC.
"The most obvious motivating factor for such an acquisition by a traditionally hardware-focused distributor such as Pinnacle is the diversification of business units and revenue streams, expansion and opportunities that exist within the market," she adds.
"The ICT distribution environment is very competitive with little differentiation. Adding a larger portfolio and wrapping services around it provides them the ability to differentiate themselves from the competition," says Jacobs.
Consolidation trend
Hagen says mergers and acquisitions have played a significant role in shaping the current IT services competitor landscape, and she believes this trend will extend through 2015 and beyond. She says many IT services providers see mergers and acquisitions as a way to expand business units, diversify revenue streams, and access new verticals and locations.
"Accessing adjacent service offerings via acquisitions is also becoming attractive, as aptly demonstrated by telco and IT service provider actions. Providers also seek to forge stronger broad-based black economic empowerment profiles through acquisitions, to gain access to previously untapped client lists and larger, more lucrative, contracts," according to Hagen.
"It's a sign of a maturing industry where organic growth is challenging, with many players seeking to grow through acquisitions in existing or adjacent markets," says Jacobs.
Hagen says one should also not discount African expansion plans, as Datacentrix recently stated its intention to look north.
"Pinnacle has an established African presence. South African organisations are expanding into new target markets and new geographies, with new products and clients. Accordingly, IT providers are challenged to expand their geographical footprint, skill sets, and solutions. IT providers also have the opportunity to propose new technologies in order to address these changing market needs," says Hagen.
The numbers
The terms of the offer are that Datacentrix minority shareholders will get one Pinnacle share for every 2.6 Datacentrix shares they hold. This equates to a consideration of R4.90 per Datacentrix share.
Pinnacle says this offer represents an 8.8% premium on the 30-day volume-weighted average price of R4.50. By mid-morning trade, Datacentrix stock was worth R4.81, while Pinnacle was trading at R12.83.
If all shareholders agree, the deal would still need necessary approvals from the Takeover Regulation Panel, the South African Reserve Bank and the Johannesburg Stock Exchange.
"Pinnacle received approval from the Competition Authorities on 30 October 2013 in respect of the acquisition of Sanlam Private Equity's shareholding in Datacentrix, which approval included Pinnacle acquiring any further interest in Datacentrix up to 100% of Datacentrix's shares," according to a Pinnacle statement.
This means the offer will not be subject to any further Competition Commission approval.