In the zone
More focused and purposeful information will give companies greater customer insight.
Companies are using all types of data to personalise their products and services in order to become more competitive by improving customer service.
Banks, telecoms service providers, healthcare service providers, and even retailers are using data about their customers to give customers a more personalised service, more personalised products, and meet their individual needs.
Most people get that data is behind the personalisation capabilities of their companies. However, some have gone wrong by collecting solely volumes of data over quality data, and have therefore franchised useful information.
It's easy to fall into the trap. Storage is cheaper today than ever before and it can even be somebody else's problem when it is based in the cloud. The problem is these companies collect much data that is not valuable, as it is not subjected to integration and quality rules, even though the companies have stated outcomes and purposes for collecting data in the first place.
A simple example of not having quality information, which is essentially a 360-degree-view of the customer, is often evidenced by marketing call centres that call to offer customers a new product they may already have. In fact, data hoarding can be counterproductive for business when it comes to managing, manipulating, analysing and processing too much overlapping data.
However, the need to hoard can be justified based on the information delivery approach or technique.
On the one hand, data can be made useful because the data and analysis models used can be implemented post-collection, as in modern-day virtualisation solutions, which primarily have a collect-and-analyse approach. But, this requires particularly skilled people to analyse, elevating it beyond the scope of an average manager or executive. Furthermore, it can increase costs to collect, store and compute data. The analyses, though, can be extremely useful, divulging insights that could not necessarily be predetermined, such as broad trends across a spectrum of business operations, categories or lines.
On the other hand, predefining the data and analysis models means companies have a tighter rein on policy, regulation, and usage, with a narrower, predefined focus and purpose that may enable more meaningful insights into specific business areas.
Quality trumps quantity
In search of personalisation, however, it is important to remember it does not stem from the broad-strokes trends determined by analysing quantities of data, but rather from contextual analysis of less, quality data.
Good customer service in the real world of face-to-face interaction with another human being is generally the result of someone who listens to the customers, understands what they're after, and is flexible enough to meet their needs, regardless of the company's usual policies, standards and procedures. Business people will sometimes deviate from the norm to retain their customers and deliver good service.
In order to successfully administer this approach, companies need more of their people to have access to quality data and purposeful information, but in doing so, must ensure that people know how to work with these valuable assets so they do not destroy, modify or corrupt them, that they know and understand the potential of these assets, and are able to consider data and information at every point of action in their particular roles. Facebook, for example, knows how important this is. The company sent its employees on a two-week data boot camp to help them get with the programme. The company also grew its list of employee types to include statisticians, among others.
Yardstick
A reliable rule of thumb for choosing which data to collect to promote business goals is to focus on the business goals themselves. This rationalisation at the point of collection has some positive knock-on effects. Many companies have to deal with tight budgets. People don't have the budgets to buy limitless numbers of servers or pay for unlimited cloud services.
Every company's success or failure ultimately hinges on the customer experience, because happy customers spend.
Better use of data - and deeper insights resulting from that use of data - enables a number of organisational improvements. Besides improving the customer experience, there are other efficiencies to consider, such as market competitiveness, productivity, sales revenue and profitability. Every company's success or failure ultimately hinges on the customer experience, because happy customers spend. Being able to leverage data and information to engage customers in their preferred channel, correctly and efficiently, usually results in improving their experience.
The financial services industry benefits from such improvements. Retail does too. Other industries include healthcare, consulting, legal, transport, construction, food, steel, automotive, real estate and more. Businesses with more customers and customer-facing representatives will benefit most by improving data quality due to a narrower focus and purpose-driven analyses.
In fact, research conducted in Europe by Coleman-Parkes finds 73% of financial services firms said data and information maturity will lead to an increase in profit. Additionally, 77% of business leaders polled believed data and information maturity is a priority for their organisation. One of the primary reasons stated by 27% is they lack customer insight.
That maturity will be led by employees empowered at the coal-face, empowered to help customers by responding flexibly to customer needs, expectations and desires.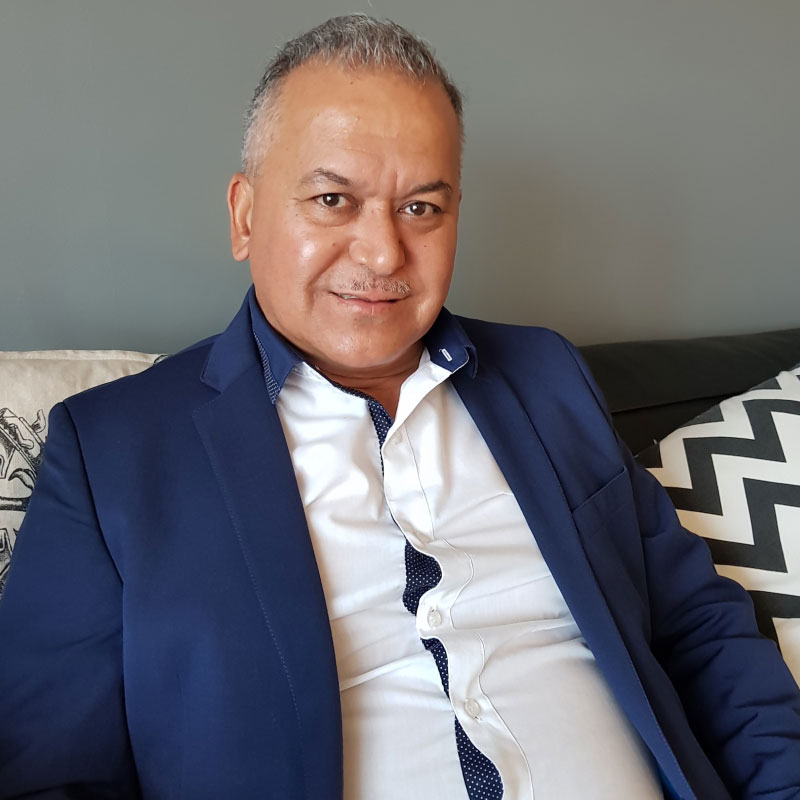 Director of Knowledge Integration Dynamics (KID) and represents the ICT services arm of the Thesele Group.

Mervyn Mooi is a director of Knowledge Integration Dynamics (KID). His competencies and focus is within data/information management and governance.
He has been in the ICT and data solutions industry for 38 years, beginning his career as an operator at the CICS bureau in Johannesburg in the early 1980s. Thereafter, he was appointed as a programmer at state-owned oil exploration and production company SOEKOR.
In 1986, Mooi joined Anglo American's head office ICT department where he remained for almost 12 years. Here he progressed to become a senior programmer, analyst, database administrator and technical support specialist.
After completing his degree in informatics, he then left to join Software Futures, where he worked as a senior consultant for 18 months in the data warehousing and business intelligence arena.
Mooi joined KID in 1999 as a data warehouse and business intelligence specialist. His experience in ICT disciplines includes operations, business and systems analysis, application development, database administration, data governance/management, data architecture/modelling, software support, data warehousing and business intelligence.