ICASA mulls changes to equity ownership regulation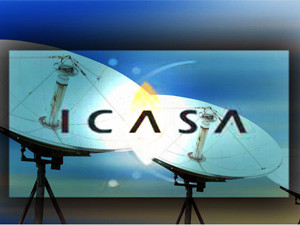 South Africans have under two months to comment on the Independent Communications Authority of South Africa's (ICASA's) latest discussion document on equity ownership by historically disadvantaged groups or individuals (HDGs or HDIs).
ICASA published the discussion document in a Government Gazette notice at the end of last month. It intends conducting an inquiry to determine how the authority should approach the implementation the ICT Sector Code in light of the existing HDG/HDI ownership requirements.
It is also looking for comment on how it can promote broad-based economic empowerment and equity ownership of HDGs, as required as part of the Electronic Communications Act, 2005 (ECA).
The closing date for submissions on the document is 8 June. ICASA may also hold public hearings, and the consultative process will conclude with the publication of a "findings document" either this year or in 2018.
The inquiry will consider, among others: whether the minimum legislated requirement of 30% equity ownership by HDGs should be increased; whether licensees should be required to seek ICASA's prior approval in instances where a change in shareholding will result in a reduction of equity ownership by HDGs below 30%; whether ICASA should consider income levels and the size of the entity as criteria for differentiation in the imposition of HDG requirements; how the HDG equity ownership requirement should be applied to publicly traded entities; how compliance with the HDG requirements should be verified; and what constitutes ownership versus what constitutes control in terms of the ECA.
Alarming trend
ICASA says in the gazetted document it has noted "an alarming trend over the recent past in licence transfer of ownership, and transfer of control applications submitted to it that sought to diminish levels of HDGs".
"The authority notes with concern that 53% of individual electronic communications service (I-ECS) and individual electronic communications network service (I-ECNS) licensees have less than the legislated 30% HDG equity ownership."
This was found during the 2016/17 reporting period, when the regulator drew a sample of licensees and assessed the HDG levels. Of a sample of 130 operational licensees, 38% had no HDG equity ownership. Around 7% of the sampled licensees had an HDG equity ownership level above 20% but below the prescribed level of 30%. Almost 47% of licensees had HDG ownership equal to or above 30%.
However, the situation is quite different when looking at individual broadcasting service (I-BS) licensees, where only 8% of licensees are noncompliant with the legislated targets. ICASA says this may in part be attributed to the fact that the majority of I-BS licences were issued post promulgation of the ECA. A sample size of 26 operational broadcasting licensees was surveyed.
A previous gazette notice, published in October 2014, indicated the regulator would no longer approve licence transfer applications which do not have 30% equity ownership held by HDGs.