Shot in the arm for Finfind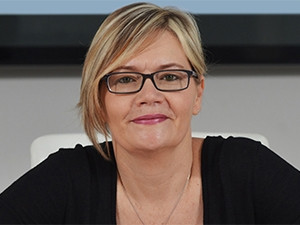 Finfind, an online aggregator of lenders and a solution for access to finance for small businesses, has secured an undisclosed "large investment" from Kingson Capital.
The equity investment sees Kingson secure a 30% black-owned stake in the local fintech business. Over and above the financial support, the deal includes the provision of substantial business support and development expertise.
Additionally, Ross Jenvey, Kingson Capital general partner, has also been appointed chairman of the Finfind board. Darlene Menzies is CEO of Finfind.
South Africa's new ICT sector code requires BEE ownership of 30%, with at least 10% to be held by black women. Last month, ITWeb reported that big BEE deals were expected this year as the sector code comes into play.
"We invest in businesses that are disruptive in their industry, have high quality management and possess the ability to scale quickly in South Africa and internationally," says Gavin Reardon, founding general partner of Kingson Capital.
"Finfind meets all of those criteria and has already proved to be an excellent product market fit. We believe that it bridges a massive gap in assisting SMMEs with access to finance and is well-positioned to have a significant impact on the growth of this vital sector."
Finfind, an online platform that brings together the providers and seekers of small business finance with a focus on finance readiness, is the result of a five-year research and development initiative by the US Agency for International Development's (USAID's) Financial Sector Programme in SA, aimed at addressing the challenges of access to finance.
The online platform says it is fortunate to enjoy the ongoing support of USAID as well as its partners Business Leadership South Africa and the Banking Association of SA.
Finfind is also supported and sponsored by the Department of Small Business Development, its primary public sector partner, and was established in SA by the minister of small business development at the end of 2015.
It says it has since attracted over 50 000 users and facilitated over 35 000 small business loan leads.
Reardon says the business has multiple annuity revenue streams and is scalable to an international audience. He notes recent discussions with the US Senate Committee for Small Business and Entrepreneurship confirmed Finfind's offering and its pioneering business model as an ideal fit and highly sought-after solution by both first world and developing countries.
The strategic partnership with USAID adds tremendous credibility to the business and an excellent channel for its international scaling plans, says Finfind.