Governments must ramp up ICT investment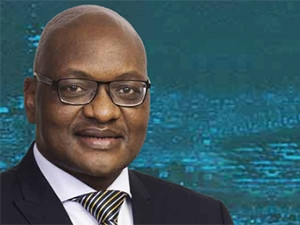 Gauteng premier David Makhura has emphasised the need for increased investment in ICT infrastructure for economic growth as well as empowering young people.
This is the second time in a matter of days that the Gauteng premier has voiced his thoughts on the benefits of investing in the ICT sector.
This week, Makhura stated African governments have been slow to position themselves in the digital era.
He told delegates attending the GovTech 2016 conference that the Gauteng province will continue to invest in ICT infrastructure as it positions itself as a driver of SA's digital economy.
Speaking at the third annual Senior Experts Dialogue on Science, Technology and Innovation event hosted by the United Nations Economic Commission for Africa, Makhura said the development of cities as innovation hubs is relevant and urgent for Africa.
ICT infrastructure needs to be developed in all big cities in Africa, he continued. "Cities are exciting places for young people. Cities must be able to attract skills and this can be done through the deployment of technologies."
Common goals
Director of enterprise research at Africa Analysis Richard Hurst says it's refreshing to see both the private and public sectors finally on the same page in regards to investing in ICT infrastructure.
"Both segments realise that the growth of the ICT sector will translate into tangible benefits such as being able to grow gross domestic product and being able to compete and participate in the global connected economy.
"The clear fact of the matter is that for SA to realise any of its ICT potential and dreams, investment from both spheres will be needed. A co-ordinated approach to these investments will be needed to align objectives for the private and public sector."
George Kalebaila, IDC senior manager for telecoms, media and Internet of things in Africa, says it's refreshing to hear the right noises coming from the public sector regarding ICT investment.
"ICT is an enabler for the so-called digital economy, and as such, any talk and subsequent actions that lead to investment will only take the country ever-closer to reaping the full benefit of the digital economy."
According to Kalebaila, investing in ICT services not only contributes to economic growth but also makes public services more accessible, improves transparency and efficiency.
"Citizens want to access government and public services through digital channels and increasingly, metros or municipalities that embrace digital technology will become more attractive for further investment but also as preferred locations for settlement.
"Therefore, it is critical and in the best interest for government and the public sector to increase ICT investment to create an enabling digital environment that will thrive within the digital ecosystem."
Less talk, more action
This year's Global Information Technology Report Network Readiness Index, released by the World Economic Forum, showed SA's investment in infrastructure helped improve its global ICT ranking.
The report, sponsored by Cisco, measures the capacity of 139 economies to leverage ICT for growth, economic and social transformation.
SA moved from 75th in 2015 to 65th position in 2016.
Although it remains unclear exactly how much SA's government has invested in ICT infrastructure, the amount is likely in the billions of rands.
Kalebaila says the size of the amount should not be a priority, rather that there is now political will and an enabling environment that promotes investment in the sector.
"If government actions and policies are clear and the private sector believes they will get return on investment, investment will flow as we have seen in the past with the telecoms sector where the sector has flourished without much government intervention.
"What is clear is that the sector requires much-needed investment, and government's role is to create the right environment to encourage further investment into the sector."
Hurst adds: "Just like digital transformation projects and investments in the private sector, the public sector is going to need a champion, someone who is passionate and able to drive the investment and digitisation of SA."