Vodacom bids for SMS interconnect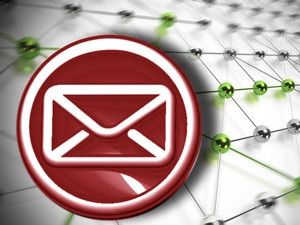 Vodacom - SA's largest mobile operator with a customer base of 30.6 million - wants to introduce an interconnect fee of 11c for application-to-person (A2P) and bulk SMS traffic terminating on its network.
The operator is in the process of distributing draft agreements to all affected parties with a retrospective implementation date of 1 April, and will await the respective nods before lodging the fees with the Independent Communications Authority of SA.
This follows a recent shake-up in the commercial SMS industry initiated by third mobile operator ,, which has opened up a channel allowing wireless application service providers to terminate A2P and bulk SMSes on any network via its infrastructure.
A2P SMS traffic includes one-time passwords, appointment reminders, transaction notifications and booking confirmations, as well as direct marketing communications and spam.
Cell C's new commercial model was launched on 1 April, prior to which operators did not charge each other for terminating A2P - or person-to-person (P2P) - traffic from other networks on their own networks.
Interconnect - or termination - rates are what operators pay each other to terminate traffic on their networks.
Gentleman's agreement?
The way telcos have historically operated - which was to send bulk SMSes through the network on which the targeted number terminated, avoiding the interconnect debate - has been referred to as a "gentleman's agreement" between the operators, which Cell C has been accused of breaching.
Cell C's alleged breach was because it opened up its network to terminate A2P SMSes on other networks to one bulk SMS provider - CellFind. Cell C has argued it was not anti-competitive as the service was initially limited to one company as part of a trial.
The rates in Cell C's new commercial model are subject to change if an interconnection fee for A2P SMS is introduced, it has said.
Richard Boorman, executive head of corporate communications at Vodacom, says the traditional SMS method simply boils down to an issue of practicality.
"I'm not sure I'd call the P2P approach a 'gentlemen's agreement' - it was simply the practical approach agreed for P2P traffic, since this traffic is typically two-way, as opposed to commercial traffic which is by and large one-way."
Boorman explains: "If one sends a personal SMS to someone on another network, this is billed to the sender and the receiving network doesn't charge a termination fee. The theory is that there is typically a reciprocal SMS from the recipient that would then generate revenue for the other network. This approach was, however, being used to send commercial SMS traffic, with the recipient network generating no revenue despite incurring costs."
Now that there has been this modification to A2P termination, says Boorman, Vodacom is trying to level the playing field. He says the company's proposed SMS interconnect fee is not a product of vindictiveness, but rather a necessary move to get compensation for the cost Vodacom incurs for delivering the bulk SMSes.
"It is also not about making more money out of SMS. There has been a change of approach and commercial SMSes are being sent via a P2P application for free, with revenue going to Cell C. [However,] we are generating no revenue despite incurring costs - hence the change to charging SMS termination fees."
Boorman says consumers need not worry about being affected should the parties agree to the introduction of an 11c interconnect fee for commercial SMS. "[This will have] no impact on P2P traffic which will continue to be billed the same way."