Single platform for brands to talk to customers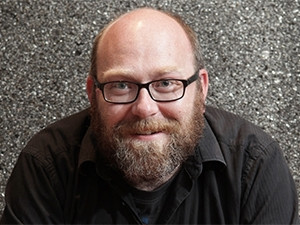 Initiated in 2015, the start-up 'BrandChat' from Cape Town is a platform designed to allow customers and their businesses to interact with each other on a personal level. BrandChat integrates multiple messaging platforms including WeChat, Facebook, Telegram and Kik, allowing the end user to interact with a number of businesses via a preferred platform. There are already a number of businesses active on the platform, including Standard Bank, Zando, News 24, eNCA, OrderIn, SAA, AS Roma and Telkom with rapidly growing communities.
According to the company, it has built a unified dashboard that allows businesses to create and manage a bot as well as do their customer support across all supported chat apps in one place. It has also developed tools that enable businesses to create engaging additional content inside chat apps. This could include broadcasting special offers or the latest news, or getting feedback via polls and surveys.
Users can make queries about products and even chat about any brand-related topic instantly and seamlessly, like chatting to a friend on a chat platform, says Brandchat.
According to the the company's co-founder and director Tracy Surkont, since its inception in 2015, BrandChat has managed to attract 1.9 million users. With intentions to expand its capabilities, Surkont says it will further integrate WhatsApp. The second version (2.0) was released on 1 December last year.
Surkont says the idea for the platform came from talks she had with fellow Brandchat director and co-founder Pete Matthaei about a gap in the market for an app of this nature. They worked together at Mxit, so working with social applications wasn't a new thing for them.
"We want to make it as simple and natural to get in touch with a business as it is to get in touch with friends. Starting a chat is quicker than downloading an app, more immediate and cheaper than making a phone call, and simpler than figuring out a complex Web site," says Matthaei.
According to the company, Brandchat is a single platform for brands, and their agencies, to talk to customers in a highly personalised manner and across multiple messaging platforms.
The service includes an ability to create and manage chatbots on the integrated platforms. "More messaging platforms will be added as they open up API access to commercial accounts."
Matthaei explains how businesses are becoming more accessible to their customers, "Imagine being able to open your favourite chat app like Facebook Messenger or WeChat and start a customer support conversation with the business right there. No hold times, no transfers and it uses little or no airtime."
Brandchat is available on both Android and IOS and can be downloaded free of charge.