DStv intros new VOD services on iOS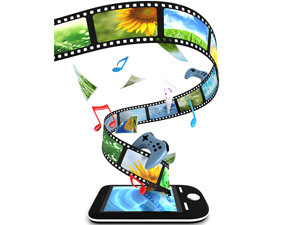 DStv has added a new feature to its DStv iOS app that allows DStv Premium customers to download selected videos from DStv Catch Up.
Live streaming of major sporting events has also been incorporated into the SuperSport iOS and Android apps, says the pay-TV operator.
DStv Catch Up is a video on demand (VOD) service available to DStv Premium customers. The catalogue of VOD entertainment is available on a variety of devices, including SD PVRs, HD PVRs, the new DStv Explora, iPhone and iPad, and through the DStv Web site.
DStv Catch Up is available free of charge to DStv Premium customers, but a sign up process needs to be undertaken, including linking the smart card or customer number - which can be done via the DStv Web site as a once-off process.
Access instructions
To access DStv Catch Up on iOS, customers need to install the latest version of the DStv app from Apple's App Store, go to Catch Up and sign in with a DStv Connect ID. This ID can be obtained from the operator's Web site.
DStv says DStv Premium customers can stream major sporting events live via the Internet on the SuperSport Web site. "[They can also stream this content] via the new SuperSport app available on iPhone, iPad and Android devices.
"Streams are available whether you're connected to the Internet via a mobile network or a WiFi connection."
To access live streaming with SuperSport on iOS or Android, users need to install the latest version of the SuperSport App, says DStv. "When you run the app you'll immediately see all the available video, including what's currently live and what's coming up. Then sign in with your DStv Connect ID."