Legacy hinders hyper-converged adoption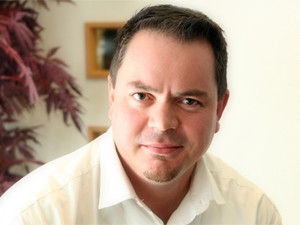 Hyper-converged infrastructure is driving a major shift in the way data centres operate, although legacy IT structures prohibit faster adoption in many businesses.
This is according to Ian Jansen Van Rensburg, senior systems engineering manager at VMware sub-Saharan Africa, who notes the market opportunity for hyper-converged infrastructure is massive.
He says in today's digital age where software is moulding the way businesses operate, compete and make money, hyper-converged infrastructure is assisting IT departments to make the "mindset" change towards the software-defined business.
As a way to more simply procure, implement and manage IT infrastructure over its lifetime, hyper-converged infrastructure has become a game-changer, he adds.
There are a host of opportunities for hyper-converged infrastructure in Africa, says Paul Ruinaard, regional sales manager Sub-Saharan Africa at Nutanix.
It helps address the problem of the lack of skills and the complexity of provisioning infrastructure in a virtualised environment, adds Ruinaard.
Tom O'Reilly, CTO of VCE EMEA, says there has been an incredible amount of "hype" around hyper-converged appliances.
Lots of businesses, both small and large, have been considering the benefits of hyper-converged for some time with the promise of finally delivering the software-defined data centre, adds O'Reilly.
This year has already seen EMC, VMware and Cisco launch products in the hyper-converged world, he notes. O'Reilly believes 2016 will mark the year when the hyper-converged market really takes off.
"There is no question that this tiny percentage of the global IT spend will become more and more significant over the next few years. However, it is expected that a lot of the growth will be happening in the rack-scale side of the hyper-converged market."
O'Reilly notes organisations are embracing the hyper-converged message because it's simple, and scalable from a very small customer all the way to the largest service providers. Also, it is a cost-effective way of deploying modern infrastructure in pursuit of a software-defined data centre, he adds.
Prohibiting factors
However, as great as the opportunities may be for adopting hyper-converged, organisations must also understand the limits and limitations of this new technology, says O'Reilly.
Jansen Van Rensburg says although hyper-converged technology is ready and has long passed the infancy stage, the legacy or rigid IT structures in place prohibit faster adoption in many businesses.
People and process combined with the long-term "sweating of assets" are also contributors as to why hyper-convergence is not enjoying an even bigger uptake in IT departments, he adds.
"One of the challenges that hyper-converged infrastructure faces is the IT culture within a business. Here the change controls are really strict, and often as a result there simply is no change."
Ruinaard says the biggest challenge facing hyper-converged infrastructure players and solutions is the legacy three tier architecture (storage, compute and networks) which has a large installed base. End-users are comfortable with it and see hyper-converged infrastructure as disruptive, he adds.
"Change is therefore often resisted by the end-users, as they are comfortable with what they know and want to carry on with it. The money already sunk into legacy architectures means the entry point for hyper-converged infrastructure happens when there is an event or a new application in the data centre."