CallCabinet Atmos PLUS wins 2017 Product of the Year Award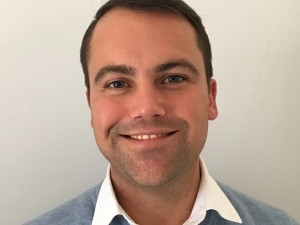 CallCabinet Atmos PLUS, which harnesses the power of the cloud to enable businesses to comply with the growing volume of data and consumer protection legislation, has been selected as one of Internet Telephony magazine's 2017 Products of the Year.
"It gives me great pleasure to recognise CallCabinet Atmos PLUS with a 2017 Product of the Year Award for its commitment to excellence and innovation," said Rich Tehrani, CEO of TMC. "In the opinion of our distinguished judges, CallCabinet's Atmos PLUS has proven to be among the best communications and technology solutions available on the market. I look forward to continued innovation from CallCabinet."
Now in its 18th year, this award was established to recognise and honour companies that have demonstrated "innovation and excellence" in the development of VOIP and IP communications products and services.
CallCabinet South Africa CEO Matthew Balcomb said the award was a great honour for CallCabinet, which added Atmos to its product suite just over two years ago. CallCabinet announced at the beginning of February that it had extended Atmos functionality to include enterprise requirements with its second version, Atmos PLUS. Atmos PLUS has been designed to facilitate the needs of enterprises by including agent evaluation, reporting analytics and desktop screen capture, among its features.
"Atmos PLUS is designed for companies that have multiple branches, and have a need to monitor quality and performance in their contact centres, while maintaining strict compliance with call recording and record-keeping laws and regulations. It is available as either an on-premises solution or via the cloud," Balcomb said.
All CallCabinet Atmos variants support recording across multiple communication networks or branch offices, with the ability to search, sort and locate calls within seconds. Customer call data is stored in the cloud using a rotating encryption algorithm, across multiple servers and geographic locations.
Every recorded call meets compliance standards such as RICA and POPI in South Africa and PCI DSS, HIPAA, MIFID II, MAD II, Dodd-Frank Act and many others internationally. Each call is individually secured and encrypted at source with a rotating encryption methodology that is unique and specific to each call.
CallCabinet continues its recording technology innovation by developing new features and enhancements to Atmos based on customer feedback and new compliance standards. In addition, because Atmos and Atmos PLUS customers are cloud-based, they automatically receive upgrade benefits without system outage.