CT looks to set precedent with renewables application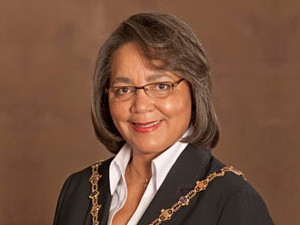 Cape Town's fight to purchase clean energy directly from independent power producers (IPPs) has taken a legal turn, as the city launches a High Court application against energy minister Mmamoloko Kubayi.
This move is in-line with the city's commitment to take greater control over its energy supply and give residents and companies a cleaner supply of electricity.
A favourable High Court decision will pave the way not only for Cape Town but other cities looking to buy their own clean energy from IPPs. Energy purchase powers currently sit with Kubayi and the National Energy Regulator of SA (Nersa).
Speaking at a council meeting in Cape Town last week, executive mayor Patricia de Lille said copies of the court application will be served to Kubayi and Nersa.
According to De Lille, the energy minister and Nersa are preventing the city from proceeding with plans to procure renewable energy directly from IPPs.
She said: "We are confident that we will be successful in our legal challenge which will also pave the way for other cities to do the same. The city is committed to procuring clean and renewable energy from IPPs for a number of important reasons.
"We need to diversify our energy mix so as to mitigate against the risk of huge price increases Eskom is no doubt going to force on the public over the next decade."
The majority of Eskom's electricity supply is generated by dirty fossil fuels, contributing immensely to the global climate change crisis, she added.
De Lille has been vocal about the city's ambitions to source at least 20% of its energy from renewable sources by 2020.
Renewables backlash
Although government introduced the renewables energy programme in 2011, the renewables industry has been kept on the backburner.
Eskom and IPPs have been at a standstill over the signing of new power purchase agreements (PPAs) for some years now. The renewable energy industry has been voicing concerns over Eskom's failure to sign PPAs.
Last month, an inter-governmental task team on SA's renewable energy programme proposed further delays to the signing of R58 billion PPAs with IPPs to the end of August or February 2018.
Previous energy minister Tina Joemat-Pettersson had directed Eskom to sign the outstanding PPAs by no later than 11 April. After president Jacob Zuma's Cabinet reshuffle, Joemat-Pettersson was replaced by Kubayi, who has also asked that the signing be delayed.
In its latest financial results for the year ended 31 March, Eskom said IPPs, specifically renewably energy projects, cost it 30% more than the previous year.
The power utility said IPPs generated 11 529GWh at a cost of R19.8 billion during the financial year, which was an increase of 30.8% from the previous year's cost of R15.1 billion.