Opera updates Android browser features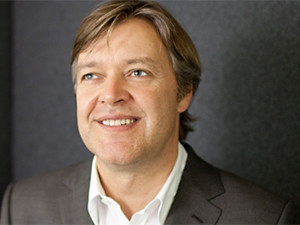 Norway's Opera Software has unveiled new versions of Opera Mini for Android, and the full Opera browser for Android.
Added features include video compression, installable Web apps, better downloads and improved tab switching. In addition, both Android browsers come with the new and upgraded Opera logo.
Google's Android is the most widely-used operating system among mobile phone-makers. According to market analyst firm IDC, Android dominated the market with an 82.8% share in 2015 Q2.
Net Market Share, a provider of market share statistics for Internet technologies, says the biggest browser as at October 2015 is Safari with 41.13% of the market share, followed by Chrome (36.84%), Andoid Browser (11.75%), Opera Mini (4.80%), Internet Explorer (2.85%), and others (2.62%).
"To grow our Android user base from 140 million to 275 million users by 2017, we are dedicated to introducing features that give a superior user experience," says Lars Boilesen, CEO of Opera. "The strong line-up of features with the introduction of the new and fresh Opera logo is a milestone in our aggressive growth path in the Android market."
People love watching video on their mobiles and tablets, Boilesen notes. Unfortunately, he adds, this can eat up a data plan quickly, as stalled videos waste time and create frustration.
The video compression feature aims to help users save data by reducing the size of online videos. This way, the videos will consume less data and work better even on poorer connections. To enable this feature, users access the 'settings' menu and select 'data savings'. They will see 'video compression' and a box next to it and tick that box.
As a reminder, Opera users on Android can also add Web sites to their home screen, treating them as installable apps for easy access.
"This gives you extra-fast access to your favourite places on the Web without using any extra data," Opera points out.
To benefit from this app-like experience for Web sites, visit the respective Web site in the browser and tap the 'add to home screen' button to create a shortcut.
"We're also very excited about installable Web apps, as it bridges the gap between native and Web apps." When a user clicks 'Add to Home Screen' after loading a site in Opera, a shortcut to a site is placed on the home screen of their device, allowing for an app-like experience in the Web browser, Boilesen explains.