SONA: 'It could only have been a jammer'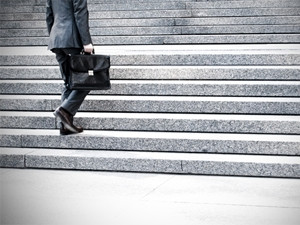 The disruption to cellphone signals that marred last week's State of the Nation Address (SONA) could only have been caused by a jamming device, it has emerged.
This comes as a Parliamentary probe is already under way into what government ministers are referring to as a "technical glitch", and the Democratic Alliance demands the Independent Communications Authority of SA (ICASA) probe the loss of cellphone signal during Thursday's SONA.
Allegations of cellphone jamming delayed the start of president Jacob Zuma's SONA by around 15 minutes as members of Parliament raised a point of order because no mobile signals were available in the house. Opposition members chanted "give back the signal" and insisted the evening could not proceed without free access to frequency, which was subsequently restored.
Clandestine device
IRS Forensic Investigations CEO Chad Thomas says there is "only one reason there was no cellphone signal," and that is because a jamming device was used. Thomas' statements are seemingly backed up by the fact that ICASA has not received any reports of signal disruption outside the house, and Vodacom - SA's largest operator - has likewise not had any complaints from the broader Cape Town area.
Thomas says the jammer would have been military grade, but of the sort that is used covertly, and would have fitted into a briefcase of the size lawyers often tote around. He notes "jamming is a real reality" and the devices - although illegal - are often used in house robberies.
Jammers are used to create white noise and can knock out almost any frequency, says Thomas. The only instance in which jamming is legal, says ICASA, is when the devices are used by National Security Cluster Departments.
Empty mission
ICT expert Adrian Schofield has also rubbished the state's position that the issue was a glitch, noting that when the "noise" around the signal blocking got too loud, instructions were sent to restore cellphone signals. He notes the situation was "obviously well-orchestrated" and designed to stop people streaming footage of when the Economic Freedom Fighters were removed. "You don't accidently leave a jammer lying around, or accidently switch it on."
On Friday, Parliament's speaker of the National Assembly, Baleka Mbete, and chairperson of the National Council of Provinces, Thandi Modise, requested secretary to Parliament, Gengezi Mgidlana, to look into "problems with mobile phone connectivity which were reported in the press bay".
Mbete's spokesperson, Mandlakazi Sigcawu cannot give a timeline for when the probe will be completed, but says the media will be briefed once it is finalised, and Parliament is mindful of the need to have feedback as soon as possible.
ICASA says it may also institute its own probe, if necessary, and in the meantime will liaise with Mgidlana.
Meanwhile, government is referring to the matter as a "technical glitch". Clayson Monyela, spokesman for the Department of International Relations and Cooperation, says this is until the probe has been finalised, and the incident can be given its proper name. He says no one currently knows what happened, but government is "not denying what may have been jamming".
Schofield suspects nothing will come of the probe because the device will have been removed, leaving investigators with no evidence. "How can you pursue it, when the people who agreed to it are the people in charge?"