App downloads to top 100bn this year
Mobile app stores will see annual downloads reach 102 billion this year, says Gartner.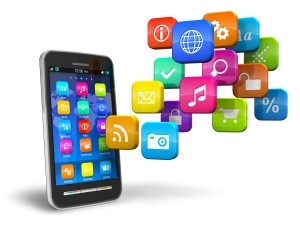 Mobile app stores will see annual downloads reach 102 billion this year, up from 64 billion in 2012, says Gartner. The global research firm this week concluded its annual symposium in Cape Town, where some of its latest research results were revealed.
Gartner research director Sandy Shen says total app revenue in 2013 will reach $26 billion, up from $18 billion in 2012. Free apps will account for 91% of total downloads in 2013, she says. Gartner further notes that in-app purchases will account for 48% of app store revenue by 2017, up from 11% in 2012.
"We expect strong growth in downloads through 2014, but growth is forecast to slow down a bit in later years," says Shen. "The average downloads per device should be high in early years as users get new devices and discover the apps they like. Over time, they accumulate a portfolio of apps they like and stick to, so there will be moderate numbers of downloads in the later years."
Gartner analyst Richard Marshall notes mobile app development is a dynamic market both in Africa and globally. He says the number of mobile app development vendors has grown from 53 in 2011, to more than 200 in 2013. "There are a lot more choices, so choosing the right development tool is getting more difficult. Agility is key [to mobile app development]."
According to Gartner's Brian Blau, free apps are still ahead in the race, accounting for around 60% and 80% of the total available apps in Apple's App Store and Google Play, respectively. "iOS and Android app stores combined are forecast to account for 90% of global downloads in 2017.
"These app stores are still increasingly active due to richer ecosystems and large and very active developer communities. However, we expect average monthly downloads per iOS device to decline from 4.9 in 2013 to 3.9 in 2017, while average monthly downloads per Android device will decline from 6.2 in 2013 to 5.8 in 2017. This relates back to the overall trend of users using the same apps more often rather than downloading new ones."