Vodacom reaps international gains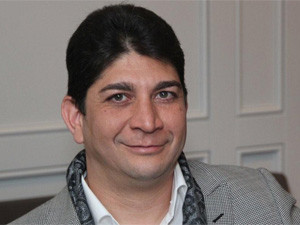 JSE-listed Vodacom, SA's largest cellular network, says its international operations are starting to pay off as operating profit leaps and the unit contributes a fifth to total service revenue.
The group this morning released its results for the six months to September and reported group service revenue up 6.9%, to R29.7 billion, as total active customers leapt 20.8%, to 50.1 million.
Its international operations gained 36.5%, to R6 billion, contributing 20.2% to total revenue, up from 16.9% a year ago. CEO Shameel Joosub - presiding over his first set of results since succeeding Pieter Uys - says the revenue gains were driven by increased scale and a 19.2% gain in its international subscriber base, which is now 19 million.
Joosub says Vodacom sees further opportunities to grow its customer base, especially in its international units, while data remains a driver for growth in all its operations. Total voice revenue gained 7.3%, to R17.6 billion, while data grew 20.2% to contribute 16% of Vodacom's service revenue.
However, the company is facing competitive and regulatory challenges and needs to be realistic, adds Joosub. He expects to see incremental increases moving forward.
Turning point
Vodacom's international operations, which had been a bugbear for the company for several years, have now "reached a critical turning point in terms of profitability". Earnings before interest, tax, depreciation and amortisation increased 92.3%, to R1.27 billion, and the margin gained six percentage points to 20.6% as it started to see scale benefits from "significant" revenue growth.
The cellular company has operations in Tanzania, the Democratic Republic of Congo (DRC), Lesotho and Mozambique, and entered the continent in 2000. Its African operations were problematic for a while, but have been turned around, and made their first contribution to cash flow in the year to March.
Recently-appointed CFO Ivan Dittrich expects the international operations to continue to grow at a faster pace than its South African unit, and the contribution to service revenue will keep increasing as a percentage.
Investing in coverage
Vodacom increased its capital spend in its international operations by 130% and spent a total of R1 billion. It expects to continue investing in network coverage and capacity.
During the first six months of the year, total capital spend gained 36.1%, to R4.7 million, as it grew the number of 3G base stations by 22.7% and spent $15 million on a 3G licence in the DRC.
Vodacom sold its investments, supplier agreements and assets in Gateway Carrier Services for $35 million during the half-year. It gained service revenue of $155 million, but made an operating loss of $3 million from the asset, which is included for five of the six months.
In SA, service revenue was almost flat, gaining 1.3%, to R23.8 billion. "Given the challenging economic and competitive environment, the underlying growth in service revenue was a positive reflection of the steps taken during the period to incentivise higher usage and to drive take up of data services through value promotions," says Vodacom.