SA's borders to go biometric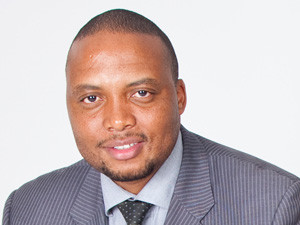 The Department of Home Affairs (DHA) is turning its focus towards integrating biometric technology in its ongoing information systems modernisation programme.
This is according to Sello Mmakau, deputy director general for information systems at the DHA, who says fingerprint and facial recognition technology will be phased into SA's main points of entry over the next few years. "At our border posts, we will start with fingerprint technology to identify people passing through and that is rolling out in this financial year.
"The next phase, which implements facial recognition technology, will begin in 2015/16," he says.
The move is crucial to implementing what Mmakau calls the "Trusted Traveller System", enabling faster processing of people travelling in and out of SA on a frequent weekday basis. "If you have been vetted, have no criminal record and are a noted frequent traveller, you will use a quicker gate, which identifies you through technology."
Mmakau says the department's strategy includes rolling out a "national identification system" to replace the country's legacy systems with the national population register. "One of our sub-projects is a data clean-up to improve the quality of information on the population register. Our migration from manual to digital records showed errors and we want to eradicate duplication."
Smart ID rollout
National Treasury's Estimates of National Expenditure document for this year noted the DHA aims to print around three million smart ID cards in 2014, as it moves towards a new national identity system in a bid to fight corruption. Mmakau says more than 450 000 IDs have so far been printed.
The new cards replace the green bar-coded ID books, which are susceptible to fraud. They will also help the department to remove fraudulent entries from the population register and eradicate duplicate identity numbers.
The smart ID programme kicked off in May last year, when Altech Card Solutions won the R40 million contract to provide the Government Printing Works with card personalisation equipment.
Home affairs' modernisation programme, previously called "Who Am I Online", stalled in 2010, after a dispute with the then service provider, Gijima. It resumed in 2012/13 and aims to provide an integrated IT platform to decrease the turnaround time for issuing identity documents; birth, death and marriage certificates; passports and visas, among other documents.