Pan-African incubator spreads wings to SA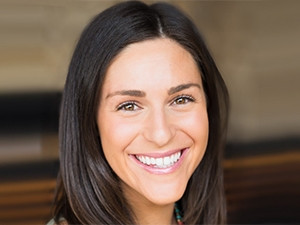 Pan-African incubator programme, the Meltwater Entrepreneurial School of Technology (MEST), is looking to back South African tech start-ups.
MEST is fully backed by the Meltwater Foundation, a not for profit arm of the Meltwater Group. Headquartered in San Francisco, Meltwater provides online news and social media analytics.
Established in 2008, MEST provides training, investment and incubation to aspiring tech entrepreneurs in Africa and with bridges to Silicon Valley.
The beneficiaries of the programme receive training across the spectrum of skills required to build successful tech businesses, including computer programming, software development, product management, finance, marketing, sales and leadership best practices.
Since its inception, MEST has invested $20 million in supporting African entrepreneurs.
The incubator is looking for South African techies and entrepreneurs to join its next cohort of trainees, with the opportunity to receive funding for a start-up idea they already have, or a new idea the entrepreneurs come up with during the one-year programme, which takes place in Accra, Ghana, and begins in September.
MEST works with individuals from Ghana, Nigeria, Kenya and starting this year, SA, who are passionate about technology improving the lives of Africans.
The incubator says it provides a full scholarship to a one-year entrepreneurial training programme that "blends an MBA-type education with hands-on training in software development".
"During the programme, individuals form into teams, develop a product, write business plans, and craft their investor pitches," says Katie Sarro, MD of MEST.
"And if you already have a business idea, we'll work with you to fine-tune your idea, fix bugs in your product, revitalise your go-to-market strategy and open up our global network of venture capitalists, angel investors and corporates."
The strongest and most promising concepts receive $50 000 to $250 000 in equity investment, to support the launch of these new businesses.
During this time, MEST covers housing, food, tuition in Ghana and air travel ticket costs to and from Ghana, to ensure individuals can focus completely on their entrepreneurial endeavours.
"The scope and resources of our Pan-African incubator network is a unique value proposition and one of a kind on the continent," says Sarro. "Our entrepreneurs will now have the ability to launch start-ups in their home countries, after completing the one-year training programme in Ghana, while also allowing our current portfolio companies to more easily access new markets."
The deadline to apply for South African candidates is 20 June. Click here for more information.