Vodacom has 40m customers in SA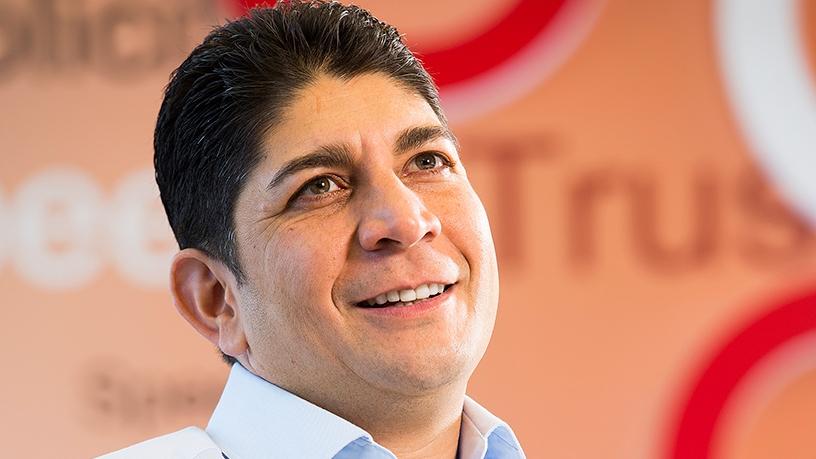 Vodacom has breached 40 million customers in SA for the first time, growing its base by 12.1% year-on-year.
This is according to the telecoms operator's interim results, for the six months ended 30 September, published this morning.
In SA, Vodacom added 2.9 million customers year-on-year, while 1.4 million customers were added to its international operations. Overall, the group added 4.3 million customers, an increase of 11.8%, to reach just over 71 million total customers.
"We concluded two key milestones during the first half of the year: successfully acquiring a 34.94% strategic stake in Safaricom and completing the listing of a 25% stake in Vodacom Tanzania," says Vodacom group CEO Shameel Joosub.
"The listing, the largest IPO on the Dar es Salaam Stock Exchange since it launched 19 years ago, resulted in almost 40 000 Tanzanians investing directly in capital markets for the first time," he adds.
Group net profit increased 7% to R6.7 billion, boosted by the R35 billion Safaricom acquisition. Vodacom says the concluded acquisition contributed R349 million in profit for the two months included in the results, including amortisation of fair valued assets.
Vodacom saw group revenue grow by 4.6% to R42 billion, while normalised growth, excluding currency translation effects, was 6.9%. Group interim service revenue was up 2% to R34.7 billion, which Joosub says was boosted by a strong increase in customer gains in SA and significant gains in data and M-Pesa revenue internationally.
Headline earnings per share were up 1.1% to 445cps. The group declared an interim dividend per share of 390c, down slightly from last year's interim dividend of 395c.
Local growth
South Africa's revenue growth accelerated to 7.7% to R33.9 billion, boosted by stronger device sales. Service revenue increased 4.7% to R26.7 billion in SA. Data revenue grew 15% to R11.4 billion, contributing 42.6% of service revenue and surpassing the contribution of voice revenue for the first time.
"We added 356 000 data customers to 19.9 million, up 9.6% or half of the mobile customer base. 4G customers on our network increased 62.8% to six million, while the average monthly data usage on smart devices increased 19.5% to 776MB," Vodacom says.
In SA, Vodacom now has 3.3 million SIM card connections in its Internet of things offerings.
"We have consistently said throughout the year that we would accelerate the reduction in data prices and address out-of-bundle prices. These are promises that we have delivered on, with effective data prices decreased by 24.2% during the six-month period. On 1 October, we further reduced out-of-bundle prices by up to 50%," Joosub adds.
"We have managed to do this while continuing to invest significantly in infrastructure at a time when the lack of available spectrum is pushing our costs higher. Without new spectrum, we are forced to build more base stations to meet data growth demand. Additional spectrum will allow us to invest more efficiently and accelerate our rural coverage programme. Over the six-month period, we invested R3.9 billion to maintain our network lead and enhance our IT systems," he says.
In SA, prepaid customers grew by 13.4% year-on-year, to 34.7 million, while postpaid customers increased 3.8% to 5.2 million.
"Looking ahead, our strategy to become a leading digital company and empower a connected society remains a key focus," adds Joosub.
International operations
Vodacom's revenue for international operations declined 5.2% to R8.6 billion; and service revenue declined 4.8% to R8.3 billion. On a normalised basis, excluding currency translation, revenue and service revenue would have been up 5% and 5.5% respectively.
"Our investment in a new M-Pesa platform has had an immediate impact, resulting in a 70.9% increase in transactions and an average of R24 billion processed through the enhanced system on a monthly basis," explains Joosub.
He says Vodacom expects the Safaricom transaction will further drive M-Pesa development and penetration outside of SA. International data revenue declined by 2.7%, but data customers grew by 23.3% to 14.8 million.
Overall, the group added 1.4 million international customers, reaching 31.1 million in the first half, up 11.4% year-on-year. The largest increase came from the Democratic Republic of the Congo (DRC), which grew customers by 24.4% to 11.5 million. Mozambique grew its customer base by 8.7% to 5.4 million; Tanzania's customers grew 4.1% to 12.9 million; while Lesotho saw customers drop 0.9% to 1.36 million.
Exchange rate volatility continued to negatively impact reported growth in Vodacom's international operations, especially in the DRC, where economic weakness and the decoupling of the Congolese Franc from the US dollar impacted negatively on consumer spending.