ZA Domains releases SA's first WHMCS Registrar Module to support premium domain names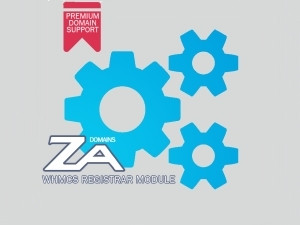 ZA Domains has released an update to its existing WHMCS Registrar Module to include support for premium domain names.
Premium domain names are domains the ZA Central Registry (ZACR) has deemed as premium or high value, and it sells these domain names at a premium rate in comparison to a regular domain name.
At present, the majority of South Africa's ZACR accredited registrars are unable to handle premium domain name purchases via their existing ZACR EPP systems, and subsequently require manual intervention as part of the ordering process.
The ZA Domains platform has provided it's domain resellers and ZACR accredited registrars with ability to register premium domain names via its Unified Reseller Control Panel since the introduction of its ZACR premium domain names.
With the release of WHMCS V7, many new features were included, such as automatic updates and support for premium domain names.
The ZA Domains WHMCS Registrar Module adds support for these premium domain names and allows domain resellers and ZACR accredited registrars to automate the sale of these domain types.
The ZA Domains reseller and multi-registrar platform allows both resellers and registrars to turn their accounts into white label reseller solutions and offer their own clients the ability to install and use a white label WHMCS Domain Registrar Module or a self-branded Unified Reseller Control Panel that provides domain name management, SSL Certificate management and access to an enterprise redundant cloud-based premium domain name server (DNS) at no cost.