FPB must publish comments on 'censorship' policy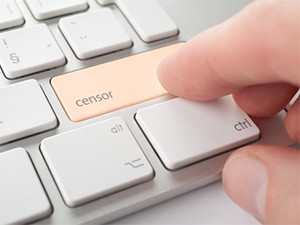 The Internet Service Providers' Association (ISPA) has called on the Film and Publications Board (FPB) to publish public comments made in response to the Draft Online Regulation Policy.
This follows the FPB's announcement that it will not publish public comments on its draft policy, which has been criticised as Internet censorship legislation.
According to the ISPA, the FPB needs to be transparent in the process it is following. The industry association has requested the FPB publish all submissions received within a reasonable timeframe.
The publication of records of the FPB's public submissions are an important element of the fair administrative process required by the Promotion of Administrative Justice Act, says the ISPA.
"While we are actively engaging with the FPB around the functioning of the Internet and the way in which South Africans are able to access it, there is a need for all interested parties to be able to evaluate the full range of responses to the draft policy.
"To the extent that the FPB purports to be acting in the public interest it is necessary to understand the public sentiment to its proposed policy," says the ISPA statement.
Earlier this year, the FBP unveiled the draft Online Regulation Policy to enable the effective regulation and speedy classification of digital content in SA.
In terms of the FPB, the policy aims to better regulate and classify digital content in SA to ensure it does not contain child pornography, hate speech or racism.
However, industry groups have widely criticised the draft policy saying it is 'vague' and will force all online content to be pre-classified before it is published, effectively censoring free-speech, especially on social media platforms.
The date for comment on the FPB's draft policy was 15 July 2015. The FPB previously noted that more than 600 submissions were received.
The FPB aims to finalise the draft policy by the end of March 2016.