Bytes, Volante launch SADC Payments Enabler
Solution to help banks support the new regional low value payment clearing service.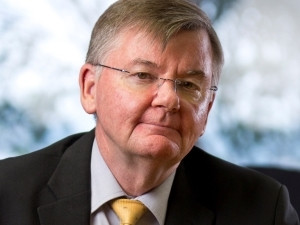 Bytes Universal Systems and Volante Technologies have launched the SADC (Southern African Development Community) Payments Enabler, a solution that provides software and services that empowers banks to convert to the new clearing standards demanded by SADC payments.
SADC payments is the latest financial infrastructure initiative from the 14-country SADC regional community. The focus of this initiative is on low value, cross-border payments within the region, and it follows on from the successful roll-out of the SADC high value RTGS system, SIRESS, which launched in July 2013. SIRESS is now live for seven countries within the community, increasing to 10 by the end of 2014.
Each of the 10 countries that will be live on SIRESS will be eligible to launch SADC low value payment services to their local, domestic market. Initial testing is due to start in September, creating a tight implementation deadline for those banks that wish to be at the forefront of the new service and offer customers a secure, low-cost means for making payments between countries.
The SADC Payments Enabler solution combines software from Volante with implementation and testing services from Bytes. The SADC payments service is based on the increasingly influential and pervasive ISO 20022 XML message standard. Around the world, more than 60 global, regional and domestic financial market initiatives are based on the new ISO 20022 standard, and the SADC region is leveraging that expertise and experience to base the new service on a proven standard.
Mick Fennell, General Manager, Middle East & Africa, Volante Technologies, says: "Each bank that seeks to support the service must convert their current processing to manage these new payment message standards. By providing software supporting all relevant message formats, validations, and message exception flows, along with the tools necessary to configure and integrate these processes with existing systems, our solution will help banks to launch their SADC payment service quickly and with a minimal disruption to their existing infrastructure."
Over the coming weeks and months, Bytes will be running a series of workshops and roadshows throughout the SADC region to help those financial institutions that are interested in being an SADC payments processor to understand the requirements and how the SADC Enabler can help them.
"For us, it's all about lowering implementation costs and reducing project risks for those seeking to send and receive SADC payments," says Mark Neethling, General Manager, Business Solutions at Bytes Universal Systems. He goes on to say: "We have worked tirelessly with Volante to create a series of repeatable services covering the design, configuration, deployment, and go-live phases of an SADC payments conversion project. We have created predefined testing packs to address a key issue that normally impacts a migration to a new service. Our banking customers demand a quick time to market, and through our packaged services, combined with Volante's reliable and proven software, that's what they'll get."