Net1 buys into Blue Label for R2bn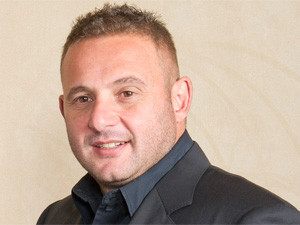 Net1 UEPS has entered into a share subscription agreement with Blue Label Telecoms, effectively buying a 15% stake in Blue Label for R2 billion.
"It's a strong tie-up, it's a powerful tie-up and will prove to be very fruitful in the future," said Blue Label joint-CEO Brett Levy during a conference call yesterday.
Levy says Blue Label has had its eye on Net1 for many years and sees great synergies between the businesses because their strategies and visions are similar.
"Although there is a lot of crossover of products, the actually synergies between the two companies are much larger than the crossover of products and that is what made this thing become extremely interesting. There are products that we have that we could add immediately to Net1's customer base and distribution base and vice versa," he says.
The deal was announced on the same day Blue Label confirmed it had upped its planned equity investment in mobile operator, Cell C. Blue Label is now buying a 45% stake in SA's third-largest mobile network for R5.5 billion ? after previously planning to pay R4 billion for a 35% share.
The Cell C deal has been in the pipeline since December 2015. Levy says Blue Label was always looking for a joint investor to come on board "not as a money man but as a strategic investor - someone that could add tremendous value to the combination of Cell C and Blue Label".
"An opportunity arose for us in the past couple of months to up our stake [in Cell C] and as luck has it, it came along at the same time that we were talking to Net1 and that [enabled us] to offer Net1 the opportunity to come into Blue Label. It allowed us to get the money to strengthen our own balance sheet and up our stake in Cell C to 45% for R5.5 billion, without having to raise additional funds and without having to leverage our balance sheet. So the combination of the three ? a Cell C, Blue Label and Net1 tie-up - becomes very interesting," according to Levy.
"This investment cements the start of a multi-layered strategic alliance between our two groups that will greatly enhance shareholder value on both sides through cooperation between our combined local and international operations," Serge Belamant, chairman and CEO of Net1, said in a statement.
Several synergies
"Net1 is absolutely key to our strategy and we are very excited about our partnership with them," adds Levy.
He sees the Net1 and Blue Label partnership as an interesting combination from a distribution point of view and from a product and consumer point of view.
In India, Net1 and Blue Label are shareholders in mobile wallets MobiKwik and Oxigen respectively, and the companies believe there are compelling opportunities to collaborate or merge the products. Levy says combined, the groups would have over 50 million mobile wallets in India.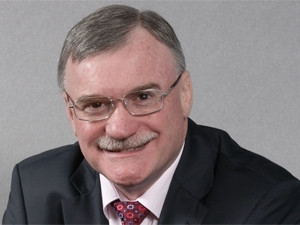 "Net1 was looking for entry into Mexico. Of course, with our distribution channel and our partner, Grupo Bimbo, that poses a great opportunity for a Net1-Blue Label Mexico tie-up," Levy says.
"Our alliance with Blue Label is expected to further enhance the marketing of our international remittances, virtual cards and merchant financing strategies. In addition, the POS infrastructure that Blue Label has deployed in Mexico opens new and real potential to participate in acquiring, bill payments and remittances when combined with our technology and relationships in North America," Belamant adds.
Levy says there are also strong synergies that can be leveraged in SA, with the companies being able to use each other's products and services as add-ons in their respective distribution channels.
"This adds on to the two most important things that make up Blue Label's life: distribution and customers. Net1 has over 20 000 of their own distribution points, Net1 has in excess of 10 million customers of their own. Blue Label has over 150 000 points of presence and around 12 million people on our SIM packs, and our recharge vouchers touch around 35 million individuals."
Belamant believes the coalition will be a global first that provides customers with an offering that includes banking, transacting, debit and credit cards, micro-finance, insurance, distribution of both airtime and electricity, Web services, voice and data, as well as access to low-cost handsets offering advanced functionality.
"In addition, the new alliance ensures all required support services are provided in-house using our own combined technologies, software and hardware products."
Facts and figures
Net1 has acquired approximately 117.9 million shares in Blue Label, at a subscription price of R16.96 per share, equalling a 15% stake in the company.
Net1 expects to settle the subscription consideration through a combination of cash resources, debt instruments and an equity issuance of five million shares of common stock, at an issue price of $9 per share. Net1 has its primary listing on the Nasdaq in New York and a secondary listing on the Johannesburg Stock Exchange (JSE).
"Following implementation of the subscription, which is subject to the finalisation of the financing package and the approval of Blue Label shareholders, Net1 will be entitled to nominate a director to Blue Label's board," it says.
Blue Label is also listed on the JSE and operates in SA, Mexico and India. The company is a virtual and physical distributor of secure electronic tokens, as well as a provider of transactional and value-added services. For the fiscal year ended 31 May, Blue Label reported revenue of R26.2 billion, EBITDA of R1.24 billion and earnings per share of R1.04.
Net1 operates payment processors in SA and the Republic of Korea. It also offers debit, credit and prepaid processing and issuing services for Visa, MasterCard and ChinaUnionPay in China and other territories across Asia-Pacific, Europe and Africa, and the US.
Through its subsidiary Cash Paymaster Services and Grindrod Bank, Net1 is responsible for distributing social grants to more than 16 million South Africans.
The company has, however, had its fair share of controversy. It has been embroiled in a court battle with the South African Social Security Agency over the legality of deducting money for airtime, electricity, funeral policy and insurance payments directly from social grant beneficiary accounts.
Earlier this year, Belamant was forced to admit he had been scammed into thinking he had been given an honorary PhD. Net1 was also under investigation by the US Securities and Exchange Commission last year, but no action was taken.