Find out what customers really want
It's the perfect time to reinvent your business into something that will fill customers with excitement, writes TransUnion Africa CEO Lee Naik.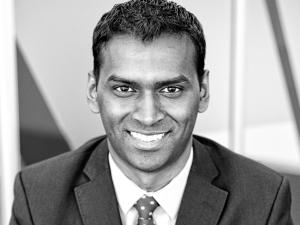 The new TransUnion Consumer Credit Index (CCI) is out, giving valuable insight into the credit health of consumers. And the diagnosis is in - indebted South Africans are getting serious about getting back into the black, even if their lifestyles have to take a knock.
That's the good news. But it's not all sunshine and roses, at least for the retail and FMCG industries. While more and more South Africans are committed to belt-tightening, they're also far more selective over what they spend their money on.
The same old sales techniques simply won't cut it, which is why retailers are seeking to protect their slice of the pie, using data and insights-driven marketing techniques to find out what's relevant to their increasingly austere markets.
For most South African retailers, that means drops in profit and, in some cases, closing down of stores. Brands that were thriving just a decade ago, when credit was flowing and the rand topped out at R9 to the dollar, are now experiencing empty stores and indifferent customers. And many of these troubled retailers have decades of experience - some even a century or more.
E-commerce emergent
So, why the existential threat now? Perhaps the biggest problem is that these giants have employed the same in-store model for customer experience that had served them well for years. And in a world where customers have a plethora of options to shop, this just won't cut it.
To survive, businesses have had to leverage digital to reduce unnecessary waste, streamline production, and reduce downtime - lean principles at their finest. From automation to just-in-time business models, the industry has had to continuously innovate how to remove friction from the supply chain.
It's this focus on efficiency and optimisation that has seen some retailers grow, while others struggle. Online retailers, which don't have the luxury of a century-strong name brand, have been particularly successful. E-tailers like Spree and Takealot have built their success on the promise of seamless customer journeys, from browsing to payment and right through to the moment the package is dropped at your door (and returned, if need be).
To survive, businesses have had to leverage digital to reduce unnecessary waste, streamline production, and reduce downtime - lean principles at their finest.
Customers, already wising up to where and how they spend their hard-earned money, tend to be more willing to shop where their money goes furthest, and in retail (digital, physical, or anything in between), this means extraordinary service and value-added extras. Digital is the most effective and affordable means of delivering a sparkling CX, so that's where many retailers are headed.
This approach, seen in other successful online retail platforms like MRP and Pick n Pay Online, has certainly driven growth: e-commerce sales are on a solid upward trajectory even as physical sales take a knock.
Physical attraction
Despite significant growth, e-commerce remains a small piece of the retail pie. Customers still overwhelmingly prefer to shop in physical stores, so the key is to somehow bring that seamlessness to every customer interaction, by mixing physical and digital to create "phygital" magic. No local retailer has quite cracked the code to delivering an experience that mixes the convenience of online shopping with the tactile enjoyment of in-store browsing.
Compare your favourite local store to UK retailer John Lewis, known not only for its viral Christmas campaigns, but also for being the first to offer click-and-collect. The retailer's latest spark of omni-channel brilliance has been to equip all its staff with iPhones. This lets them better serve customers in real-time by allowing them to quickly check stock, scan barcodes and e-mail customers product codes. One salesperson even managed to sell a Mandarin-speaking customer a vacuum cleaner using Google Translate.
That's just a small taste of how John Lewis has been able to bring digital and physical together, to create brand new experiences. To be able to do this, the retailer first had to digitise and integrate its disparate back-end systems, so that employees could track every single product across all of the different channels.
The joy of buying
Who will be South Africa's John Lewis? Who will be the first to consistently deliver what retail consultancy Fitch calls joy-filled experiences, where customers fall in love with retailers? Whoever cracks it will win over the hearts and minds of a customer base that's no longer impressed by price drops and discounts.
Embracing a more hybrid, omni-channel approach to retail CX is the only way to match the convenience of e-commerce with the pleasure of shopping, and new technologies continue to blur the lines between the real and the digital for shoppers - and this is just the beginning. From digital dressing rooms to in-store Bluetooth beacons, times are changing fast, and only those who change with it are likely to survive the disruption.
One last bit of good news from the CCI report. The index tends to be a predictor of retail sales in the coming year, and this quarter's indicators suggest sales volumes should eventually improve in the coming nine to 15 months. There's a massive opportunity for retailers to prepare for this future, by exploring how they can bring micro-segmentation, mobile points of sale, and more to the shop floor.
The time has never been better to reinvent your business into something that will fill customers with excitement. As we weather the storm of economic uncertainty, ask yourself how your business is bringing together back-end optimisation and customer-centric experiential design to become more relevant to your customers.