Govt to explore OTT regulation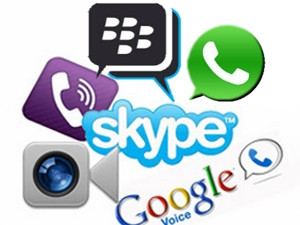 Calls to regulate over-the-top (OTT) players have landed on government's ears, as Parliament's portfolio committee on telecommunications and postal services has announced it will host discussions on the regulation of OTT services.
Member of Parliament and chairperson of the telecoms portfolio committee, Mmamoloko Kubayi, told ITWeb the talks on the impact of OTT services will "determine if there is a need to have policy to regulate how they operate or have tax".
According to Kubayi, the portfolio committee will host these discussions on 26 January. A public notice on the meeting has been issued and role-players in the sector have been invited, she says.
"We are hoping to understand the views of the sector or stakeholders, which will influence our position on the matter," says Kubayi.
However, BMI-TechKnowledge director Brian Neilson says it would be impossible to regulate OTT services without upsetting the whole structure of the Internet.
Unfair advantage
South African network operators MTN, Telkom and Vodacom have been very vocal about their displeasure of how OTT services threaten their function and revenue streams.
Vodacom, the country's largest operator, previously stated OTT players are a real threat to the competitive mobile industry. According to head of innovation at Vodacom Janie van Zyl, services being provided by OTT providers are becoming increasingly data hungry and the networks have to pick up the costs associated with improving data networks.
Chris Maroleng, group executive: corporate affairs for the MTN Group, has also blasted OTT players like Facebook, saying they benefit from the infrastructure that has been built by mobile operators.
"OTTs paint a picture of developing and bringing Internet when in fact they are not. You are on top of our networks. Mobile network operators in Africa have had the burden of investing in Africa and we pay taxes, something that a lot of the OTTs do not do," according to Maroleng.
Meanwhile, Telkom has called on the Independent Communications Authority of SA to regulate OTTs because they are stealing voice revenue.
Here to stay
Despite the growing concerns voiced by the mobile operators, OTTs like WhatsApp and Facebook continue to dominate the South African mobile market.
According to Strategy Analytics' recent report on wireless media trends and predictions for 2016, WhatsApp is expected to break the one billion user mark by mid-2016.
In SA, the popular messaging app is ranked as one of the top social media networks, with 10 million users, according to the World Wide Worx and Fuseware SA Social Media Landscape 2015 report.
Meanwhile, WhatsApp's parent company, Facebook, says it has 120 million users on the African continent. In SA, the social network says it has more than 12 million users.
Embracing change
Neilson says because the mobile operators have been the most vocal about regulation of OTT services in the past, their inputs may have been a key trigger of the discussions into regulation.
Government takes an interest in the financial well-being of these players (mobile operators), as significant contributors to the economy and the fiscus, he says.
However, Neilson says because there is no global precedent on how to regulate OTT providers, it will be difficult to regulate these services. "I cannot conceive how such regulation could be applied in practice, without upsetting the whole structure of the Internet, which is essentially open and global."
He adds: "The initial targets of such regulation would be the largest players, like Facebook (with Messenger and WhatsApp) and Google, perhaps through some kind of revenue sharing arrangement or 'bitstream tax', but I very much doubt this would be practicable.
"Even if it could be enforced, it would simply open up opportunities for new, niche players. The principle of arbitrage means any such distortion in the market will be exploited by opportunistic players."
While the local market waits to see if government will move to regulate these OTT providers, mobile operator Cell C has leaped ahead and adopted an OTT strategy.
Cell C took the first step towards embracing OTT players when it introduced zero-rated WhatsApp messaging for its customers, initially on a promotional basis. The mobile operator's second OTT partnership was with Facebook.
Neilson says migrating customers to combo packages that include a mix of voice, messaging and data, while focusing on maintaining the overall average revenue per user is the approach mobile operators should take in understanding the role of OTTs.