Trend Micro to bolster investment in SA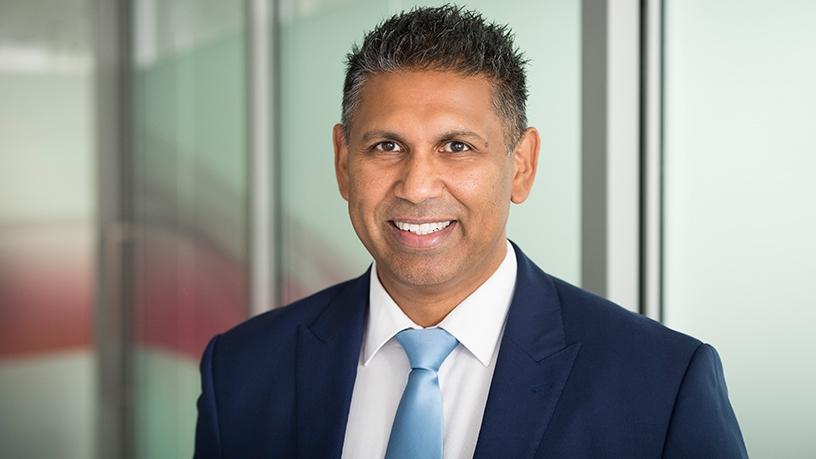 Demonstrating that there is opportunity for security companies in Africa, Trend Micro plans to grow market share and bolster investment in SA and the Sub-Saharan region through head count and presence.
Speaking to ITWeb, recently appointed vice president for the Sub-Saharan region, Indi Siriniwasa, says Trend Micro will increase its employees for the enterprise business in Johannesburg from five to 30 people and will also add six more people for the Cape Town office. As a result, the security vendor plans invest in large offices for Johannesburg.
"We will have sales, marketing, operations and technical, pre and post sales teams based out of South Africa. The leadership team will also be based in SA. Before, we were managed out of Dubai, the Middle East region."
Siriniwasa said the company will also increase head count in the Sub-Saharan region (Nigeria and Kenya) from only two to 12 people.
More African countries are getting more cyber-aware and seeing the importance of security in their businesses and there are a great deal of security-related queries coming from the continent, he noted. There are many opportunities in Africa and Trend Micro sees the region as the next big market for business, he added.
"When we look at the world, how the economies are developing and the market trends - we see that the US and Asia are big markets for us - and Africa is the next big market. We want to be here early and provide a lot of services in Africa that we are providing for enterprises around the world.
"Trend Micro is an exciting company with an exceptionally strong suite of security products. Our focus on research and development as well as our labs ensure that we stay ahead of the security curve at all times. In addition, our ability to secure a business from the cloud, to the data centre and right down to the device is rivalled by no one and we feel it is time that we put a stake in the ground here in Africa, where we feel we can greatly assist businesses in securing themselves in an increasingly digital market," says Siriniwasa.
"As part of our strategy we will be investing significantly in growing our head count, supporting the local channel, and identifying new opportunities for ourselves and our channel as we carve a niche for Trend Micro in the country."
Siriniwasa said Trend Micro would be introducing a channel programme later in the year. Also, he noted the company plans to 'tear up' and reclassify their channel partners. Siriniwasa said the company plans to reclassify the local channel into colours - platinum, gold, silver and bronze. "When that is done we will have two groups of partners - focused partners and general (transactional) partners."
Siriniwasa said the company is also investing in dedicated engineers that will work with the channel focused partners to help them better understand how Trend micro products work. "We want to get some feedback from the customers as well, start building a customer intimacy programme - like we do around the world, so that we build a close relationship with the customers.
New regional head
"As the new regional head, I am here with the mission to make Trend Micro a very prominent player in the market."
Prior to joining the Sub-Saharan team, Siriniwasa worked as managing director of enterprise and government in the Australia and New Zealand region for Trend Micro. He has worked for the security vendor since 2015. He has also worked for F-Secure where as regional director for Oceania and South East Asia.
"In his role, he [Siriniwasa] will not only be tasked with the day-to-day management of the region, but we will rely on his knowledge of emerging markets and security at large, to assist with making Tend Micro the number one security vendor in Africa," said Dhanya Thakkar, vice president and managing director for Trend Micro Africa and Asia-Pacific.