Adding sensors to RFID tags enables new IOT applications
A novel idea of integrating a sensor into a passive RFID (radio frequency identification) tag made it possible to do away with batteries and wiring. Using a handheld or fixed RFID reader, the tag identity and sensor measurement can be retrieved from a few metres away just by reading the tag.
Sensors, among others that have already been successfully integrated, are temperature, moisture, humidity, proximity, strain, ambient light and orientation. Sensors can be monitored continuously or read when required.
This opens up many possibilities for applications that were previously not feasible. Usually, new technology is too expensive to be implemented. In this case, the cost has actually come down due to the simplified installation and because no maintenance is needed. Many limitations for placing sensors, like providing a power supply or replacing batteries, are eliminated, while wireless communication is retained, augmenting IOT (Internet of things) applications where more sensors mean better results.
"The benefits of an RFID tag are added to those of a simplified and more sophisticated sensor," said Stef du Plessis from Osiris Technical Systems. "Direct line of sight is not required to obtain a reading and hard to reach spaces no longer pose a challenge. When a tag is read, the unique identification number is recorded, which serves to correctly identify the tag and sensor. Many tags can be read simultaneously and from a distance of a few metres."
Any industry where sensors are used stands to benefit from Smart Passive Sensor technology. Improved overall monitoring contributes to better control of processes and planned maintenance.
Switchgear and power distribution:
Early signs of wear and tear can be detected by abnormal increases in temperature. The traditional way of periodic visual inspection using an infrared imager can be costly and very dangerous. Implementing sensor tags brings about a vast improvement.
Continuous monitoring from inside the enclosure is now possible and safety is increased. Small sensors are easily placed on components obscured from IR (infrared) inspection. The rugged sensor tags can have an adhesive backing or are lug-mounted and can be bolted directly to heavy duty equipment. Sensors tags are wireless, which eliminates the risk of arcing from inside the enclosure. Maintenance teams will know more before opening enclosures and may be able to eliminate live, energised inspections using continuous temperature monitoring. Dynamic load anomalies become detectable and can trigger safety alerts to exit the area.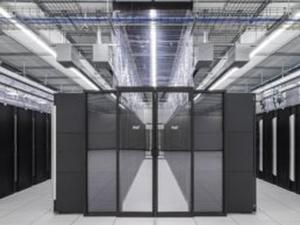 Manufacturing and healthcare
The sensor tag can be installed within enclosures where moisture content or temperature needs to be monitored for quality assurance tests. The low cost of these sensors eliminates the need to recover them once the tests are concluded. During patient care, the tags can be used to monitor consumables in use and be disposed when they are no longer needed.
Supply chain management
Further developments in sensor tags will see smart tags that remember status changes and communicate them once they are read. For example, a temperature sensor tag in a cold storage truck will detect and record a status change if it senses a higher than allowed temperature, alerting the next person who reads the tag. The lower cost of sensor tags and their rising sophistication will make collecting detailed data on processes and goods much more affordable.
The vast majority of sensors require batteries or have to be wired to a power source. With new technology and the energy harvesting properties of passive RFID tags, these costs are lowered or eliminated. It also makes installation simpler, allows for a maintenance free operation and is ideal in situations where traditional sensor installations were not viable or too expensive.