DOC welcomes fourth minister in four years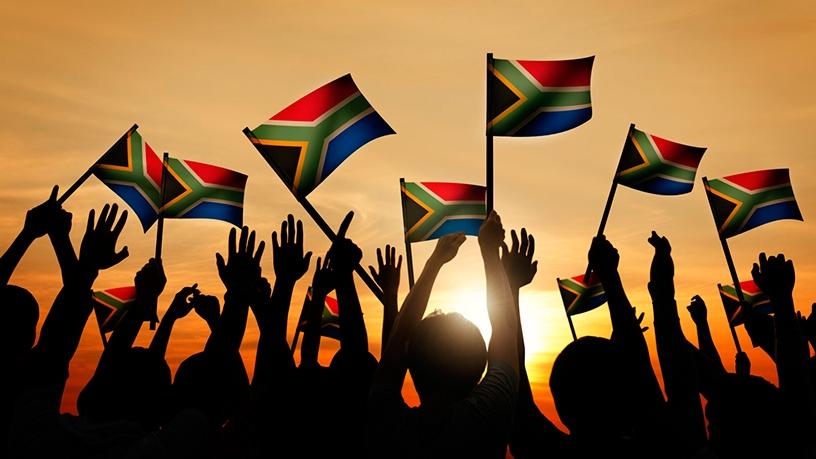 In less than six months, the Department of Communications (DOC) has become top pick for another change in leadership.
Last October, the department welcomed Mmamoloko Kubayi-Ngubane in a surprise Cabinet reshuffle.
In a late evening Cabinet reshuffle yesterday, president Cyril Ramaphosa handed the communications portfolio to former water and sanitation minister, Nomvula Mokonyane.
Ramaphosa also appointed Pinky Kekana to the role of DOC deputy minister, replacing Thandi Mahambehlala.
Mokonyane will have to oversee the communications unit as well as drive one of government's key projects, the broadcasting digital migration programme, which has had serious setbacks and is now severely past deadline.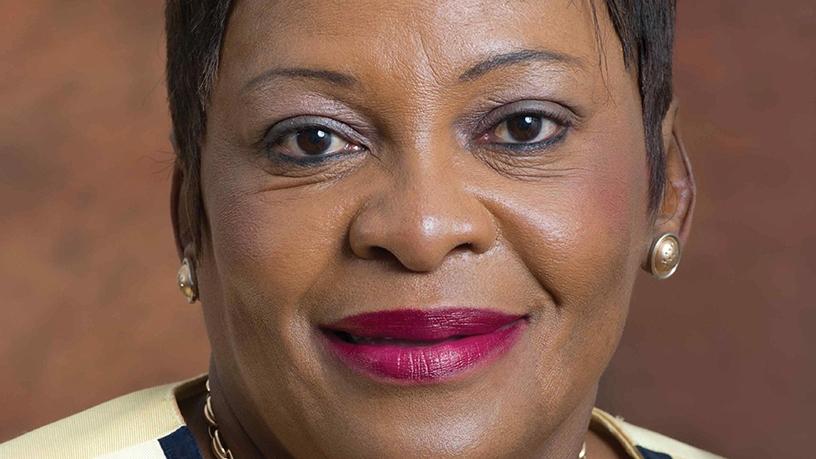 Uncertain mandate
Over the years, the communications ministry developed a reputation for being dysfunctional and out of touch with the sector it is supposed to work with.
The DOC was established as a result of former president Jacob Zuma's 2014 decision to split SA's telecoms ministry. At the time, Zuma said the ministry would be responsible for overarching communication policy and strategy, information dissemination and publicity, as well as the branding of the country abroad.
The department exercises oversight over the following entities: the Independent Communications Authority of SA, SABC, Film and Publication Board, Government Communication and Information System, Brand SA and the Media Development and Diversity Agency.
ICT veteran and IITPSA programme consultant Adrian Schofield says since Zuma split the old DOC into two, the "new" communications ministry has been a failed department.
He is of the view that the revolving door in the minister's office at the DOC is an indicator that the department's mandate has not been understood by the ministers or officials.
"Digital migration, SABC, Film and Publications Board ? these are significant failures for this department. We can continue to hope that president Ramaphosa's restructuring of Cabinet comes sooner rather than later and that this superfluous department can be eliminated."
According to Mark Walker, associate VP for Sub-Saharan Africa at the IDC, such rapid turnover is a major concern in this portfolio but not unexpected given the changes in communications as the messages move from a Zuma position to that of the new president, especially regarding digital television migration which is due in 2019.
Walker says the retention of telecommunications and postal services minister, Siyabonga Cwele, in his post is a positive sign.
"With ICT being a key driver of growth and social development, as evidenced in many emerging countries globally, strong, consistent leadership with clear vision supported by well-considered policy and action plans is essential."
He adds: "National initiatives such as Connect SA and spectrum allocation have stalled due to inconsistent policy and leadership. An expectation would be that minister Cwele would use this opportunity to re-invigorate these projects and pay strong attention to ICT for the SME sector and women in ICT as important pillars for development in SA and important contributors to the Digital Industrial Revolution Commission."
Action Mokonyane
While she served as Gauteng housing MEC, Mokonyane earned herself the nickname "Mama Action" for choosing to spend time with residents of informal settlements.
However, over the years her "no-nonsense stance towards service delivery" waned, and she became implicated in corruption and mismanagement of crucial resources.
Schofield says the communications department was headed by ministers whose job appeared to be the control of content and access thereto, rather than the facilitation of citizen access to local and international material.
How much of the current water supply problems can be laid at minister Mokonyane's door is debatable but it does not augur well for her new portfolio, he states. "Her track record in recent years is not without some considerable controversy, unfortunately."
Walker points out that Mokonyane has strong academic, struggle and political credentials, especially in regard to social development and women's rights, and has served the African National Congress (ANC) loyally as Gauteng premier and as water affairs minister.
Her tenure in these roles has not been without controversy, however, considering various allegations regarding the Western Cape drought and delays regarding the Lesotho Water Scheme, among others, he notes.
Lehlohonolo Mokenela, industry analyst for ICT in the Middle East and Africa at Frost & Sullivan, says despite the multiple reshuffles in the ministry coming under the same party, the sentiment is that under Ramphosa's administration there will be more prudence and urgency to achieve set targets.
"There was surprise from some quarters at the appointment of Nomvula Mokonyane as minister of the Department of Communications. However, the president will have been privy to the new DOC minister's capabilities, having served with her in government.
"The ministry did not appear to be very high on the agenda of the previous administration. However, there is hope that moving forward there will be relative stability in a sector that desperately requires it, if it is to achieve even a part of its full potential."
DST loses out
With Mokonyane at the DOC, Kubayi-Ngubane was shuffled to the Department of Science and Technology (DST).
As a result of the ministerial change at the DST, Naledi Pandor, who held the position of science and technology minister since 2014, was moved to the Department of Higher Education and Training.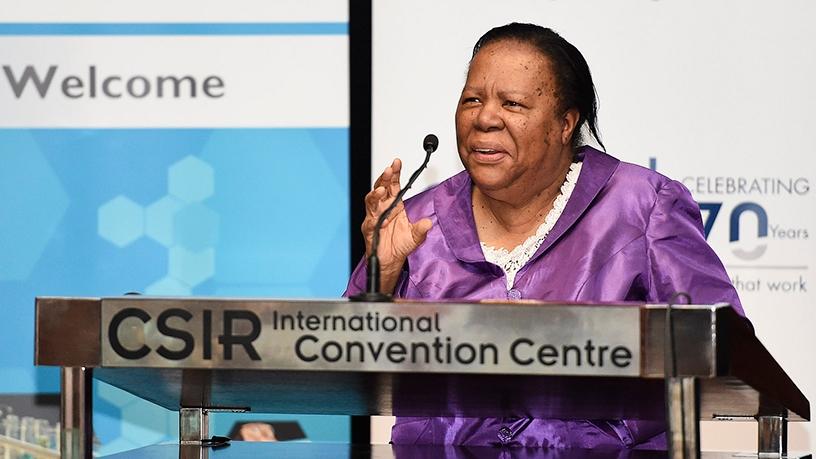 Pundits have called Pandor's move to higher education as a win for the education department, but a loss for the DST.
"It is a significant increase in responsibility, with one of the largest budgets under her management and an urgent need to improve the output from our institutions. She will need to coordinate with her basic education colleague, since it is impossible to achieve the best post-school results without massively better results from the 0-12 education process," explains Schofield.
Walker concurs that Pandor's move is a major loss for science and technology, yet a strong win for higher education.
"Minister Pandor is a critical thinker with deep political experience and was a contender for the deputy presidential role. She is outspoken and not afraid to question poor policy decisions, which augurs well for higher education. During her tenure at science and technology, the SKA [Square Kilometre Array] has taken root and many R&D bursaries were awarded - this linkage to her new role at higher education bodes well for the future."
Dlamini survives SASSA-gate
Perhaps the biggest shock in the president's reshuffle is retaining minister Bathabile Dlamini.
While she pleaded innocence as the social grants crisis unfolded, Dlamini is regarded as one of the ministers that grossly underperformed in their portfolios, and whose conduct has been extremely damaging to South Africa.
She received criticism for failing to be in control of the core function within her portfolio, which was to usher in a new social grants distributor when the Cash Paymaster Services (CPS) contract ended.
Instead of getting the boot, Dlamini moves to head up Women in the Presidency. Susan Shabangu takes over as minister at the Department of Social Development.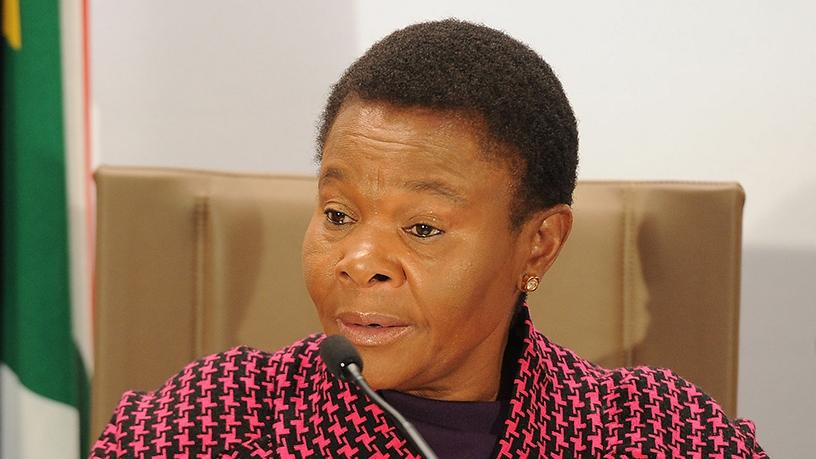 As the deadline for the current contract between the SA Social Security Agency (SASSA) and CPS nears, Shabangu will have to race against time to ensure social grant payments remain uninterrupted on 1 April.
The Constitutional Court has scheduled a hearing on 6 March, to consider SASSA's application for a six-month extension of its contract with CPS, which expires on 31 March.
The Democratic Alliance (DA) has labelled Dlamini's retention as an insult to the women of SA, as well to the 17 million social grant beneficiaries whose livelihood was, and still is, at risk due to her bungling of the SASSA debacle.
Compromised deployments
DA leader Mmusi Maimane says Ramaphosa's Cabinet illustrates that it's about the ANC and connected cadres first, and the interests of SA second.
He points out that the make-up of the national executive is still filled with compromised ministers, Gupta loyalists and corruption accused.
"The decision to retain the bloated, oversized Cabinet means Ramaphosa has failed to seize this first opportunity to cut the size of Cabinet. We should not have to wait for a review study to cut the waste. If Ramaphosa cut the Cabinet to 15 ministries, we could have saved billions of rands and avoided a VAT hike altogether."
The Organisation Undoing Tax Abuse (Outa) concurs that the president's "new" Cabinet is compromised.
Outa says, while it welcomes the substantive Cabinet reshuffle, it is concerned that some ministers who should have been removed have been retained.
"It is clear that president Ramaphosa had to make some serious concessions in his new Cabinet; however, we remain hopeful that this is a Cabinet that will enhance and stimulate the economy," says Ben Theron, Outa's COO.
The non-profit civil action organisation adds it trusts that the firing of some of the ministers linked to serious corruption and mismanagement of key state resources will create the opportunity for the state capture inquiry to serve justice on the ministers who abused their authority to benefit the Zuma power elite.