New comms minister in surprise Cabinet reshuffle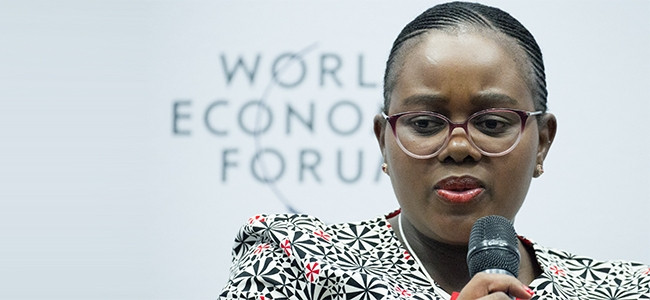 In a surprise Cabinet reshuffle, president Jacob Zuma has moved energy minister Mmamoloko Kubayi to head up the Department of Communications (DOC).
This morning, Zuma announced unexpected changes to the national executive that included moving the current communications minister Ayanda Dlodlo to the Department of Home Affairs.
The DOC is one of government's newly established departments as a result of Zuma's May 2014 decision to split SA's telecoms ministry. At the time, the president said the ministry would be responsible for overarching communication policy and strategy, information dissemination and publicity, as well as the branding of the country abroad.
News of Kubayi's appointment to the DOC comes six months after Zuma's last Cabinet overhaul where he removed minister Faith Muthambi from the department and replaced her with Dlodlo.
Kubayi will now have to carry on from where Dlodlo left in fast-tracking the country's broadcasting digital migration, which has had major setbacks and is severely past deadline.
In a brief statement, Zuma said after careful consideration, he decided to make changes to the national executive.
"I thank the former members of the national executive for good service in their previous portfolios.
"I wish the members who are assuming new portfolios all the best in their new responsibilities."
Meanwhile, Kubayi had brought a glimmer of hope to SA's renewable energy independent power producers. In September, she said outstanding power purchase agreements for renewable energy will be signed by the end of October 2017.

This came as a relief to the renewable energy industry following several frustrating delays in signing these deals.
Other Cabinet changes include:
Hlengiwe Mkhize, minister of higher education and training
David Mahlobo, minister of energy
Bongani Thomas, minister of state security
Buti Manamela, deputy minister of higher education and training