Veeam shifts focus to enterprise with hyper-availability promise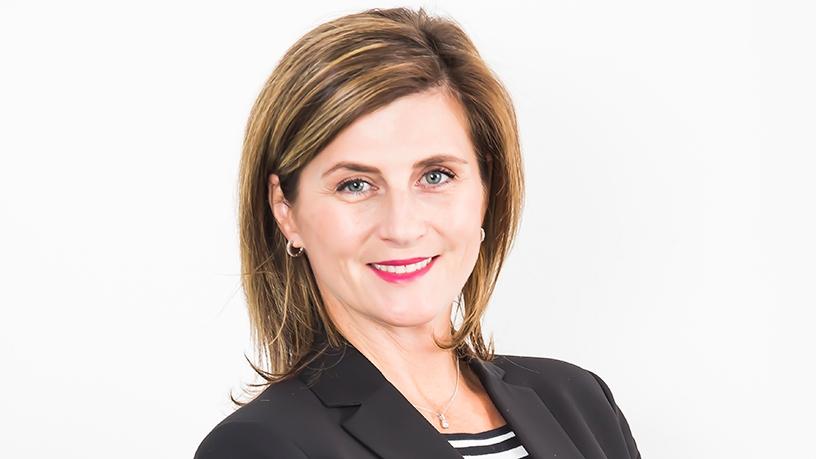 Veeam is looking to increase its enterprise market share in Africa, by upskilling its existing channel partner community and building on new re-sale agreements with NetApp, Cisco and HPE.
This is according to the recently appointed Africa regional manager for Veeam, Kate Mollett, speaking to ITWeb at the sidelines of the VeeamON Forum Africa last week in Johannesburg.
She stressed that the channel and partner community are still key to how Veeam reaches its customers, but said Veeam needs to take more responsibility for helping its reseller community sell to its enterprise audience and communicate its new hyper-availability sales messaging.
"Not leaving our partners or the channel behind, we really need to take responsibility for the messaging that goes to enterprise customers. There will probably be less of a dependency on the partner or channel community to interpret it in that space."
Mollett acknowledged it has taken some time for the big companies to consider Veeam as an enterprise-grade solution. The 'bread and butter' of the company since its inception has been small and medium-sized enterprise (SME) and the commercial space, she added.
However, as the company's technology has evolved, Veeam is now able to cater for the enterprise, she added.
"As our products are becoming more and more relevant and more enterprise-grade we need to ensure we service that part of the market as well as we have serviced the SME and commercial space."
New structure
As part of this strategy, Veeam has changed its management structure and split up Africa into two focus areas: Central Africa, now led by Claude Schuck, who has been named the regional manager for Middle East and Central Africa, based out of Dubai, and Africa South, led by Mollett.
Mollett joins Veeam from Puleng Technologies where she was a sales director for the past three years. She has also held various senior leadership roles at Dell EMC and Microsoft.
With experience in working in both the vendor and partner ecosystems, Mollett brings a keen understanding of what is required to take the integrated approach of driving Veeam solutions to the next level in a hyper-available landscape.
The company has also recruited two new enterprise account managers.
Billion dollar milestone
The focus on the enterprise is part of the strategy to help the company become a billion dollar company by the end of the year, said Gregg Petersen, vice president of Middle East and Africa at Veeam.
In 2017, Veeam recorded $827 million in total bookings revenue, an increase of 36% year-on-year.
"Last year we had 36% growth year-on-year, and if you look at what we are trying to achieve this year, its less than that, so we are conservatively saying if we continue on the same curve we have for the last 10 years, we should be able to achieve that [become a billion dollar business]," said Petersen.
"We have always had this goal since the beginning that we would get to a billion dollar business by 2019. We are really close to that. And we now have a new goal, which is to get to 2.2 billion by 2022. You are not going to do that just by selling to the SME and commercial businesses," added Mollett.
To achieve this, the backup, disaster recovery and virtualisation management software company, will rely on its channel and alliance partners, including storage vendors Cisco, HP, and NetApp, she explained.
Multi-cloud environments
The key message from the VeeamON Forum Africa was that data must be hyper-available across multi-cloud environments. This requires a new approach to data management, combining backup and recovery, data protection and data security.
Jason Buffington, senior director of product strategy, and Michael Cade, global technologist, introduced Veeam's new Availability Platform and outlined five stages of 'Intelligent Data Management for the Hyper-Available Enterprise'.
The first stage, said Cade, is back-up of all workloads to ensure they are recoverable in the event of outage, attack, loss, or theft.
Next comes aggregation, to ensure protection and availability of data across multi-cloud environments to drive digital services and ensure the aggregated view of service level compliance.
The third stage, added Buffington, is visibility. "Improve management of data across multi-cloud environments with clear, unified visibility and control into usage, performance issues, and operations."
The fourth stage is orchestration, which is about seamlessly moving data to the best location across multi-cloud environments to ensure business continuity, compliance, security, and optimal use of resources.
The final stage is automation. "Data becomes self-managing by learning to back itself up, migrate to ideal locations based on business needs, secure itself during anomalous activity, and recover instantaneously," said Cade.