Cloud helps SA food retailer streamline operations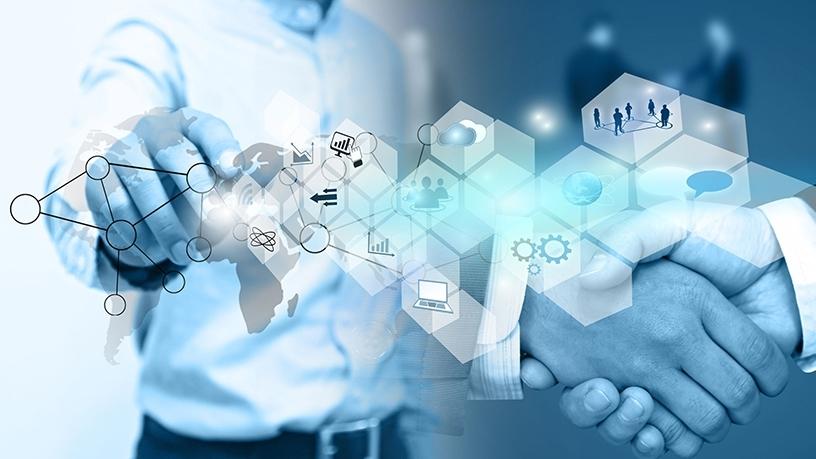 To maintain its competitive edge, food retailer giant the SPAR Group (SPAR) wanted to streamline its IT operations by adopting the cloud as part of its digital transformation strategy.
SPAR deployed Microsoft Office 365 and is using Microsoft Azure to reduce physical servers by a third and virtual machines by half in two years.
This enabled SPAR to reduce its system setup time from hours to just minutes, and with Microsoft Professional Direct support, SPAR is able resolve Azure issues thanks to quick access to Microsoft professionals.
In the 1960s with the emergence of grocery chains in SA, a group made up of eight wholesalers were given exclusive rights to the SPAR name and brand. By 1963, the group had serviced 500 small retailers.
Over time and after various mergers and acquisitions, SPAR is now part of the wider SPAR family, including SPAR International, and has grown to seven distribution centres, all supplying goods and services to more than 2 000 SPAR and Build It stores across southern Africa.
Freedom to grow
Over the next 24 months, SPAR plans to reduce its server footprint by a third and its virtual machine (VM) count by half.
Even though this is an aggressive goal, in 2017, SPAR cut 90 of 350 VMs and believes it can accelerate the pace in 2018.
The company's current push for efficiency is part of a larger digital transformation effort that includes moving key on-premises IT workloads to the cloud.
"For us, the idea is not just to cut costs on hardware for servers, storage, and backups or reduce administrative overhead, although we'll do all that," explains Greg Hay, group technology and operations executive at The SPAR Group LTD.
"It's about independence. The cloud gives us the flexibility and scalability we need to expand operations at will and not be constrained by the capacity limits of an on-premises IT infrastructure."
Confidence in the cloud
When asked why SPAR went for Microsoft Azure, Hay adds: "There was no real debate. SPAR trusts Microsoft. We've been with the company for many years. We also ruled out other platforms because they didn't offer anything compelling that we couldn't get with Azure."
SPAR employees have been enthusiastic users of Microsoft Office 365 for several years and, according to Hay, embraced it 100%, so the company considered Azure its next logical choice.
"That's just the kind of company we are. At a strategic level, we choose to embrace the cloud sooner rather than later so that we will stay ahead of the curve - ahead of our competition," says Hay. "At a tactical level, we're using the Microsoft Cloud to implement practical steps that drastically reduce IT overhead and make us a nimbler company."
Fast get-up-and-go
Hay explains that another key goal is to reduce the time and effort needed to initially set up and troubleshoot back-end systems. "Because we adopted Azure, our distribution centres and stores can access critical functions through the cloud, so we can provision store-supporting applications and services in minutes - not the hours that it used to take us," he says.
Similarly, this approach provides consistent access to a common set of solutions across the company - for everything from email to accounting. "SPAR wants its people to work with standardised systems and standardised configurations. That's the only way to make our digital transformation complete. Azure helps us make that goal a reality."
SPAR hosts several applications onsite that it will soon move to Azure. Many of these have been rearchitected to take advantage of Azure services, such as Azure SQL Database and Azure Logic Apps.
The best support from the best people
Over the years, SPAR has reached out to Microsoft for assistance as it puts IT strategies into action. SPAR has been pleased with the software company's responsiveness. "We get a lot of advice from Microsoft and its subject matter experts," says Hay.
SPAR also has Microsoft Professional Direct Support (ProDirect) for more comprehensive Azure care. When SPAR needs technical assistance, especially with back-end systems in Azure, the company contacts ProDirect for dedicated help and advice.
"ProDirect is vital in giving us a way to manage and escalate potential problems in our business-critical systems," explains Kleshen Pillay, Cloud Solutions specialist at SPAR. "Whether it's optimising business processes, planning for infrastructure upgrades, applying best practices, informing our strategies, or deploying line of business applications - ProDirect helps us with all of it."
Continuing with that theme, Pillay adds, "With ProDirect, we manage our services in Azure more efficiently, but it's more than just support for high-level technical issues. We learn about our market and emerging technology products and services that help us evolve our own solutions better."
Finally, Pillay says that ProDirect helped them manage their services in Azure more efficiently, but more importantly, it taught them about their market and emerging technology products and services.