Sky's the limit for Comcast
Comcast's proposed acquisition of Sky sees the company drop its support of a lower offer from Twenty-First Century Fox.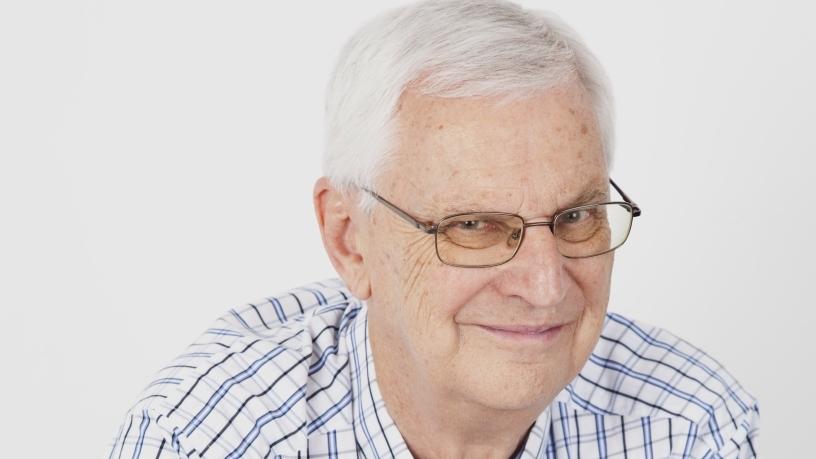 A raft of IPOs, Comcast's proposed £22 billion acquisition of Sky, and the acquisition of Mitel Networks dominated the international ICT market.
At home, another acquisition by 4Sight Holdings was the main local story.
Key local news of the past week
* Good year-end figures from Cartrack Holdings, with revenue up 16.1% and profit up 17.5%.
* 4sight Holdings acquired AccTech Systems and Dynamics Africa Services for R155.1 million. AccTech Systems has been servicing the private and government sector on ERP products, and Dynamics Africa's main products and services include business software, HRM and business intelligence implementation services, software development and system support.
* A new JSE cautionary by 4Sight Holdings.
* Renewed JSE cautionaries by EOH and Labat Africa.
* A withdrawn JSE cautionary by 4Sight Holdings.
* The appointments of Marius Mare as CEO of Sybrin Systems; and Steve Prowse as group chairman of Sybrin Systems.
Key African news
* Good quarterly figures from Airtel Africa, with revenue up 10.7% and EBITDA also up.
* Huawei and Globalcom will build a new subsea cable in West Africa. The Glo2 cable will initially provide domestic connectivity in Nigeria, with the potential to extend down to Cameroon, Equatorial Guinea, Gabon and Angola.
* The appointments of Tidiane Lo as director of Westcon-Comstor sub-Saharan Africa; and Yasser Shaker as CEO of Orange Egypt.
Key international news
* Brooks Automation acquired BioSpeciMan, a Canadian provider of storage services for biological sample materials.
* Euronet Worldwide bought Innova, a Madrid, Spanish-based company specialising in VAT refunds for international travellers.
* Comcast proposed a £22 billion acquisition of Sky, prompting the European pay TV group to drop its support of a lower offer from Rupert Murdoch's Twenty-First Century Fox.
* An international consortium comprising Antin and West Street Infrastructure Partners spent £538 million to acquire CityFibre, one of the UK's biggest players in the roll-out of full fibre, gigabit capable broadband networks.
* Oracle bought Grapeshot, a provider of audience and keyword targeting and analytics to marketers.
* Razer purchased Malaysia-based online and offline payments firm MOL Global for $61 million.
* Searchlight Capital Partners led a $2 billion acquisition of Mitel Networks.
* Square bought Web site building start-up Weebly for $365 million.
* Softbank Group and Alphabet led a $1.9 billion investment in Manbang, a truck hailing service platform.
* Tencent made a $62 million investment in financial technology firm Sunline Tech.
* Altaba has paid $35 million to settle with the SEC over Yahoo's data breach.
* Bharti Infratel will merge with Indus Towers in a deal that creates the world's number two telecoms tower company, with an estimated equity value of $14.6 billion.
* The EU has fined Altice $125 million for an early implementation of its PT Portugal deal.
* Satellite provider Globalstar plans to merge with landline operator FiberLight in a $1.65 billion combination designed to put the unprofitable satellite company on firmer footing as it chases new customers.
* The US Justice Department is probing whether Huawei violated US sanctions related to Iran, opening a new avenue of scrutiny amid national security concerns over the Chinese cellular electronics giant.
* The listing of Avnet will move to Nasdaq.
* Very good quarterly figures from Align Technology, Alphabet, Amazon, AMD (back in the black), Baidu, Facebook, PayPal, ServiceNow, SK Hynix, Sogou, WNS Holdings (back in the black) and Yandex.
* Good quarterly numbers from Amphenol, AudioCodes, AXT, Comcast, CRA International, Entegris, Esker, Faro (back in the black), InterDigital, Maxim Integrated Products, KLA-Tencor, Microsoft, Samsung Electronics, Sensata Technologies, Silicon Labs, STMicroelectronics, TE Connectivity, TI, Twitter (back in the black) and Winbond.
* Good year-end numbers from Huawei Technologies.
The EU has fined Altice $125 million for an early implementation of its PT Portugal deal.
* Satisfactory quarterly results from Amkor Technology (back in the black), Anixter International, Aspen Technology, Atos, Cadence Design Systems, CDK Global, Charter Communications, Check Point Software Technologies, Citrix Systems, CoreLogic, Cypress Semiconductor (back in the black), Dassault Systems, du, eBay, Etisalat, F5 Networks, Fair Isaac, Gemalto, General Dynamics, Intel, Interface, Lantronix (back in the black), Mobily, Orange, Realtek, SAP, Saudi Telecommunications, Silicon Motion Technology, Sopra Steria, Teradyne, Turkcell, UMC, VeriSign, Verizon Communications, Visteon and Xilinx.
* Mediocre quarterly results from Airtel, ASE, AU Optronics, Chunghwa Precision, Chunghwa Telecom, Coretronic, Groupo Televisa, Nokia, Sanmina, SPIL, Telefonica and Wipro.
* Mixed quarterly figures from America Movil, AVX, BE Semiconductor Industries, Cabot Microelectronics, Celestica, Chicony Power, Euronet Worldwide, Flex, Flir, Iridium Communications, Iron Mountain, Manhattan Associates, Mercury Systems, MicroStrategy, Netgear, OSI Systems, Qualcomm, Rogers, Sinbon Electronics and Western Digital, with revenue up but net income down; and from AT&T, Forrester Research and TSYS, with revenue down but net income up.
* Mixed year-end figures from Kyocera, with revenue up but net income down.
* Quarterly losses from Aquantia, ATN International, Avnet, Benchmark Electronics, CalAmp, Changyou, Corning, Cree, CyberOptics, Datawatch, Digi International, Digimarc, Imperva, Inphi, Kyocera, iQiyi, Lattice Semiconductor, LG Display, Line Corporation., MobileIron, Proofpoint, Sohu.com, Sony, Spark Networks, Viad, Vocera Communications and Weatherford International.
* The appointments of Shuntaro Furukaw as president of Nintendo; and Liu Yingjian as chairman of Hanwang Technology.
* The departure of Tatsumi Kimishima, president of Nintendo.
* A planned IPO from Sonos, a pioneer in wireless speakers.
* A planned IPO from Tencent Music, China's largest music-streaming company.
* A very good IPO on Nasdaq by DocuSign, an electronic signature technology company.
* A very good IPO on Nasdaq by nLight, a leading provider of high-power semiconductor and fibre lasers.
* A good IPO on the NYSE by Smartsheet, a company that enables teams to get work done fast and efficiently via a leading cloud-based platform for work execution.
Research results and predictions
* EMEA/Africa:
* The EMEA traditional PC market (desktops, notebooks and workstations) recorded slight growth in the first quarter of 2018, with the market going positive (+0.6%) and totalling 17.5 million units, according to IDC.
* Worldwide:
* Worldwide semiconductor revenue totalled $420.4 billion in 2017, a 21.6% increase from 2016 revenue of $345.9 billion, according to Gartner.
* Global business value derived from artificial intelligence is projected to total $1.2 trillion in 2018, an increase of 70% from 2017, according to Gartner. Derived business value is forecast to reach $3.9 trillion in 2022.
Stock market changes
* JSE All share index: Down 0.2%
* FTSE100: Up 1.8%
* DAX: Up 0.3%
* NYSE (Dow): Down 0.6%
* S&P 500: Down 0.1%
* Nasdaq: Down 0.3%
* Nikkei225: Up 0.4%
* Hang Seng: Down 0.5%
* Shanghai: Up 0.3%
Look out for
* International:
* Further developments regarding Chinese acquisitions of US-based companies.
* South Africa:
* Further developments regarding the restructuring at EOH.
Final word
Computerworld recently published a list of technology companies that began in the 1800s and are still around today. The list includes:
* 1846: BT, which was founded as the Electric Telegraph Company, the world's first public telegraph firm.
* 1847: Siemens, which began life as Telegraphen-Bauanstalt von Siemens & Halsk, in Berlin, manufacturing electrical telegraphs.
* 1851: Corning, founded as the Bay State Glass Co.
* 1865: Nokia, which began life as a pulp mill in southern Finland.
* 1869: Cable & Wireless, which can trace its roots back to the late 1860s and Sir John Pender's Falmouth, Malta, Gibraltar Telegraph Company and British Indian Submarine Telegraph Company.
* 1875: Toshiba, originally founded as Tanaka Seisakusho.
* 1879: GE, which was born of a merger between the Thomson-Houston Electric Company and various parts of the Thomas Edison business empire.
* 1876: Ericsson, founded by Lars Magnus Ericsson as a telegraph repair shop in Stockholm.
* 1885: AT&T, founded as the American Telephone and Telegraph Company, but closely tied to Alexander Graham Bell's Bell Telephone Company from the previous decade.
* 1887: Oc'e, which started out in the Netherlands manufacturing machines for colouring butter and margarine.
* 1889: Nintendo, originally formed to hand make playing cards.
* 1891: Philips, a Dutch company started by father-and-son team Frederik and Gerard Philips to make lamps.
* 1899 - NEC, originally Nippon Electric Company, initially making and selling telephones and switches.