Jack Ma steps down
Alibaba's co-founder and executive chairman intends to pursue philanthropic endeavours in education.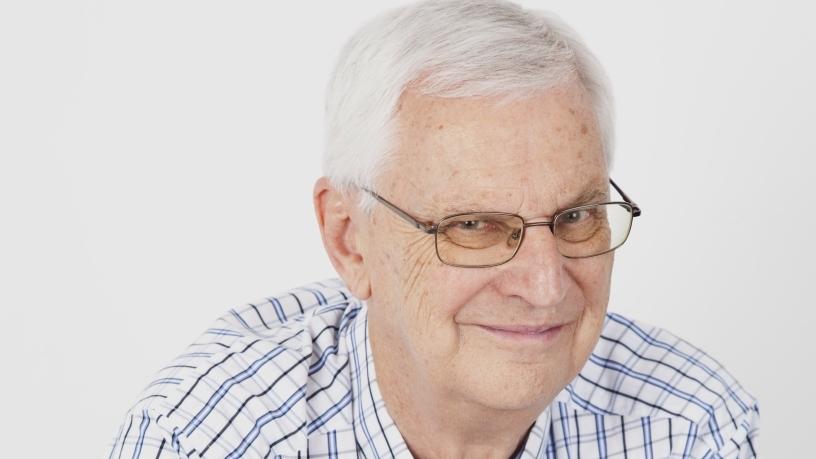 Numerous small acquisitions were the main feature of the international ICT market last week.
At home, MTN's Nigerian woes and another investigation into SAP's SA activities continued to dominate the local ICT space.
Key local news
* Mixed year-end figures from Alviva Holdings, with revenue up 6.4% but profit down 6%.
* A positive trading update from ISA Holdings.
* A mixed trading update from EOH.
* Datatec's Logicalis acquired South African-based Clarotech, an IP telephony cloud and managed services business.
* Local point-of-sale payments provider, Yoco, has raised R230 million in a series B round of funding, after having tripled its user base since the beginning of last year. The investment was led by Partech, with participation from Orange Digital Ventures, FMO (The Dutch Development Bank), South African-based FutureGrowth and existing series A investors Quona Capital and Velocity Capital. Yoco builds tools and services to help small businesses accept card payments and manage their day-to-day activities.
* President Cyril Ramaphosa has authorised a new investigation into a water ministry contract with SAP, citing allegations that public money was spent unlawfully. The investigation by SA's Special Investigating Unit comes after the country's anti-graft agency said in March it was conducting its own probe into a R671 million water ministry deal with SAP.
* A renewed JSE cautionary by MTN Group.
* The appointment of Wilhelm Swart as MD of 4Sight Holdings' BluESP unit.
Key African news
* Bharti Airtel has signed a strategic agreement with Telecom Egypt to receive indefeasible right of use (IRU) on the Middle East and North Africa Submarine Cable System and the TE North Cable System. In addition to the IRU agreement, Airtel has opted to take up large capacities on two new cable systems: the SMW5 and AAE1 cables, on a long-term basis.
* South African-based private equity firm Harith General Partners is buying into a fibre-optic cable network in Malawi as it invests more than $1 billion in infrastructure on the continent.
* Nigeria has landed the MTN Group with a $2 billion tax bill, marking the South African mobile phone company's latest skirmish with authorities in its most lucrative market.
* The South Atlantic Inter Link consortium's subsea cabling system is now complete, providing the first direct link between the continents of South America and Africa.
* Nigerian ISP start-up Tizeti and its consumer-facing brand, Wifi.com.ng, has closed a series A round of $3 million, led by 4DX Ventures with participation from existing investors Y Combinator Continuity, Lynett Capital, Social Capital, Western Technology Investment, Fri'ale and Golden Palm Investments. This follows the company's Seed investment of $2.1 million in 2017.
Key international news
* Atlassian acquired OpsGenie, whose technology enables companies to better plan for and respond to IT service disruptions. The deal was worth $295 million.
* Ciena bought DonRiver, a global software and services company specialising in federated network and service inventory management solutions within the service provider operational support systems environment.
* Coupa Software bought the technology assets of DCR Workforce, a leading provider of contingent workforce management and services procurement software.
* Ebix purchased Miles Software, which focuses on providing on-demand software on wealth and asset management to banks, asset managers and wealth management firms.
* Ericsson acquired CENX, boosting Ericsson's Operations Support Systems portfolio with vendor-agnostic service assurance and closed-loop automation capability.
* Ericsson has held a minority stake in CENX since 2012.
President Cyril Ramaphosa has authorised a new investigation into a water ministry contract with SAP.
* Munich Re's subsidiary, Hartford Steam Boiler, bought relayr, a software company, taking further key steps to create new business models in the industrial Internet of things market.
* India-based L&T Technology Services, a mid-sized engineering services company, purchased India-based Graphene Semiconductor Services in a move designed to strengthen its capability in chip design and embedded software services.
* India-based Persistent Systems acquired US-based HealthTech start-up Herald Technologies.
* SS&C Technologies Holdings bought data-sharing platform Intralinks Holdings for $1.5 billion, in a move by the former to expand beyond its core clientele of hedge funds and private equity firms.
* Private equity firm Thoma Bravo purchased a majority stake in Apttus, whose founding CEO suddenly left this summer. Apttus is a provider of a middle office platform that allows enterprises to automate and optimise their most critical revenue and commercial relationship management processes.
* Indonesia's Djarum Group bought Finch Capital's stake in fintech start-up Cermati.
* 21st Century Fox made a $100 million investment in Caffeine, a live-streaming social start-up that focuses on gaming and entertainment.
* The following patent and lawsuit activity:
* Facebook is suing BlackBerry for the alleged stealing of its voice messaging technology, among other patented processes.
* The Chinese government is exploring a merger of two of the nation's top wireless carriers, China Telecom and China Unicom, in order to speed up the development of 5G mobile services.
* Amazon has become the second company with a $1 trillion valuation.
* Singapore telecom firm StarHub has partnered with Leone Investments, an indirect wholly-owned subsidiary of Temasek Holdings, to form a joint venture company named Ensign InfoSecurity. Ensign will operate as one of Asia's largest integrated pure-play cyber security firms and is a merger between cyber security firms Quann and Accel Systems & Technologies, which are subsidiaries of Temasek and StarHub.
* Very good quarterly figures from Palo Alto Networks.
* Good quarterly numbers from Broadcom, Dell and Verint (back in the black).
* Satisfactory quarterly results from eGain and Presidio.
* Mixed quarterly figures from American Software and Marvell Technology Group, with revenue up but net income down.
* Mixed half-year figures from Iliad, with revenue up but net income down.
* Mixed year-end figures eir, with revenue down but EBITDA up.
* Quarterly losses from Cloudera, Coupa Software, DocuSign, Domo, Finisar, Guidewire Software, MongoDB, Okta, SeaChange International, SecureWorks, Smartsheet, Tenable, Volt Information Sciences, Workday and Zscaler.
* The appointment of David Murphy as chairman of Apttus.
* The retirement of Jack Ma, founder and executive chairman of Alibaba.
* The departure of Tim Armstrong, CEO of Oath, part of Verizon Communications.
* An IPO filing for Hong Kong from Duiba, a Chinese enterprise solution provider backed by private equity firms TPG and Orchid Asia Group.
* An IPO filing for the NYSE from Elastic, a software developer that helps companies embed search functions in their apps.
Research results and predictions
* South Africa:
* Kyocera Document Solutions South Africa has moved into first position in the overall South African copier and multifunction printer market in the second quarter of 2018, with a 15.5% share of unit shipments for the period, according to Infosource.
* Worldwide:
* According to IDC:
* Growth continued in the global wearables market during2Q18 as shipment volume reached 27.9 million units, up 5.5% from the previous year. The market experienced similar gains in dollar value, growing 8.3% year over year to $4.8 billion in 2Q18, fuelled by the continued popularity of smartwatches with their high price tags.
* Vendor revenue in the worldwide server market increased 43.7%, year over year to $22.5 billion during 2Q18. Worldwide server shipments increased 20.5% year over year to 2.9 million units in 2Q18.
* Worldwide shipments of virtual reality headsets were down 33.7% year over year in 2Q18.
* Worldwide spending on mobility solutions is forecast to reach $1.8 trillion in 2022. While annual growth will vary somewhat over the 2017-2022 forecast period, IDC expects the five-year CAGR will be 2.8%. Mobility spending in 2018 is forecast to be $1.63 trillion.
* The worldwide Ethernet switch market (Layer 2/3) recorded $6.7 billion in revenue in 2Q18, an increase of 4.8% year over year. Meanwhile, the worldwide total enterprise and service provider router market recorded $3.8 billion in revenue in 2Q18, decreasing 2.5% on a year-over-year basis.
* Vendor revenue in the worldwide enterprise storage systems market increased 21.3% year over year to $13.2 billion during 2Q18. Total capacity shipments were up 70.7% year over year to 1 118 exabytes during the quarter.
* The combined consumer and enterprise wireless local area network (WLAN) market segments rose 1.9% year over year in 2Q18 with worldwide revenue of $2.5 billion, with the enterprise segment growing 2.6% year over year to $1.5 billion.
* According to the IDTechEx Research report: "Global OLED Display Forecasts and Technologies 2019-2029", the OLED industry in 2018 will be worth $25.5 billion, rising to $30.72 billion in 2019.
Stock market changes
* JSE All share index: Down 2.7%
* FTSE100: Down 2.1%
* DAX: Down 3.3%
* NYSE (Dow): Down 0.2%
* S&P 500: Down 1%
* Nasdaq: Down 2.6%
* Nikkei225: Down 2.4%
* Hang Seng: Down 3.3%
* Shanghai: Down 0.8%
Look out for
International:
* Changes following Jack Ma's retirement.
South Africa:
* Further developments regarding MTN and the SAP investigation.
Final word
Fortune's 'Change the World' list recognises companies that have had a positive social impact through activities that are part of their core business strategy. The list prioritises companies with annual revenue of $1 billion or more. The initial solicitation and assessment of nominees is conducted in partnership with FSG, a non-profit social-impact consulting firm; the Shared Value Initiative, a global platform for organisations seeking business solutions to social challenges; and professor Michael E Porter of Harvard Business School. Fortune writers and editors then evaluate and rank the companies based on measurable social impact, business results, degree of innovation, and corporate integration.
Included in this year's list are:
1: Reliance Jio (India)
5: Alibaba Group
10: Hughes Network Systems
12: Alphabet
15: Intel
17: VMware
19: Safaricom/Vodafone
24: Apple
27: Salesforce.com
32: TE Connectivity
39: Microsoft
43: Cisco
45: JD.com
48: PayPal