Britehouse appoints Ed Gassner as Group CEO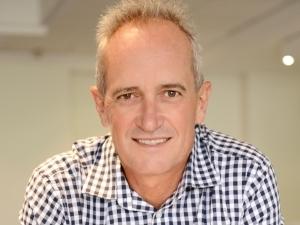 The Britehouse Group, a division of Dimension Data, has appointed Ed Gassner as their new group CEO, taking over from Paolo Masselli, who in January 2018 took up the position of Group COO, in London.
"Ed's focus will be on aligning Britehouse more closely with Dimension Data in order to help build Britehouse globally-focused digital advisory and applications practice. He will help to deliver on our strategy to supply solutions on SAP, Oracle, and Microsoft technologies in the Middle East Africa region. Ed brings a wealth of experience in corporate and entrepreneurial organisations, which will stand him in good stead," says Grant Bodley, CEO Dimension Data Middle East and Africa.
As someone well-known for his leadership skills, Gassner is both passionate about people and leading them to the betterment of their careers, as well as that of the company at large. He has, over the past 26 years, taken on multiple leadership roles, predominantly fulfilling the position of CEO/MD. During this time, he has continually demonstrated his exceptional executive general management capability, his passion for people across multiple companies and industries, and his ability to use momentum to propel each company and project successfully forwards.
On his recent appointment, Gassner said: "I am looking forward to contributing to the entrepreneurial flair inherent in both Dimension Data and Britehouse, by listening, observing, and putting into action what is required."
Holding a BSc Mechanical Engineering (University of the Witwatersrand) and a 1984 Government Certificate of Competency (GCC), Department of Mineral Affairs, Gassner has a keen interest in and a real-world approach to technology, particularly around applications and implementations of applications. Moreover, Gassner is a leader who is practical in his approach to business.
In 1995, he joint-founded CDE (known as BCX today), a global organisation which implemented SAP solutions with offices in the UK, USA, Middle East, Australia, and South Africa. In 2000, he headed up CCH's (later known as MGX) Enterprise Solutions subsidiary. Thereafter in 2006, Gassner was made CEO of the online start-ups, AA Autobay, AA Finance, and AA Insurance. Desiring something different, Gassner subsequently bought a stake in M+S Plastics, a plastic container manufacturer.
A positive person by nature, Gassner says: "I believe in getting involved, and if that means getting my hands dirty to make a real difference, then that is what I am prepared to do."
Throughout the trajectory of his career, Gassner has held true to this. He firmly believes that with momentum, a business can reach the high-hanging fruit. As a man of action, he has used momentum to move quickly, improve agility, and make decisions that have built companies and pioneered significant projects.
"I am truly energised by the challenges and opportunities that lie ahead, and given that I enjoy working and surrounding myself with smart people, I am in good company with the abundance of such talent in Britehouse and Dimension Data," says Gassner.