Mokonyane hopes for single communications ministry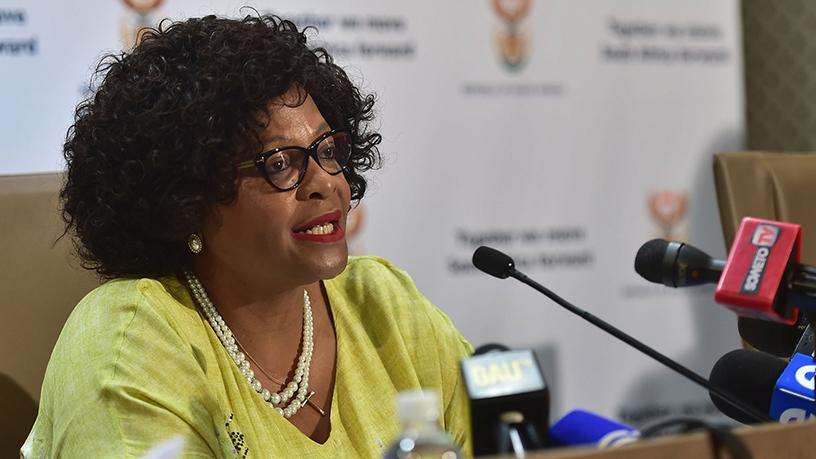 Communications minister Nomvula Mokonyane hopes a review process of the size and shape of the National Executive and government departments will agree on a single communications ministry.
In his State of the Nation Address in February, president Cyril Ramaphosa stated the configuration, number and size of national government departments would be reassessed. The presidency recently confirmed the review process of the departments has begun.
Mokonyane said it's unfortunate the "new" Department of Communications (DOC) has had four different ministers in five years. She thinks once the ministry finds solutions to the key projects it is in charge of, a department that has strong oversight capacity on its entities needs to be created.
"Once we have sorted out these things that communications is focusing on, such as repositioning the SABC, sorting out community media and digital migration, what else is there? All we must deal with is the regulatory space for which there is the Independent Communications Authority of SA (ICASA) and Media Development and Diversity Agency (MDDA).
"It's easy for this department to be turned around; it is just not delivering. It's efficient in terms of financial controls."
The old DOC was separated into the Department of Telecommunications and Postal Services (DTPS) and the new DOC by president Jacob Zuma in May 2014. At the time, the new DOC was handed over to Faith Muthambi, while Siyabonga Cwele took over as DTPS minister, a role he still occupies. They both replaced then communications minister Yunus Carrim.
When it was created, Zuma said the DOC would be responsible for overarching communication policy and strategy, information dissemination and publicity, as well as the branding of the country abroad.
The department exercises oversight over the following entities: ICASA, SABC, Film and Publication Board, Government Communication and Information System, Brand SA and MDDA.
However, over the years, the communications ministry developed a reputation for being dysfunctional and out of touch with the sector it is supposed to work with.
Mokonyane's comments seem to support industry rhetoric that the DOC should not have been separated.
In a written submission on the Electronic Communications Amendment Bill, Research ICT Africa said the separation of the DOC into two departments "set the sector back 10 years".
According to the group: "Having two ministers and two departments flies in the face of convergence and of the evolution of a complex, highly integrated, globalised ICT ecosystem."