A data centre in a box
Five things to consider before opting for a micro data centre.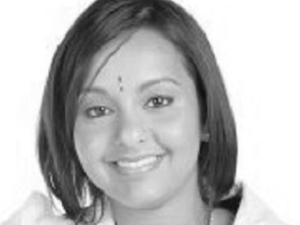 Micro data centres are the next big thing in data centres. Yes, they're smaller, but they're quick and easy to implement and have pretty much the same functionality as their full-sized counterparts. And equally, these self-contained data centres have access to power distribution and cooling, early fire detection and fire extinguishing systems and monitoring or operating parameters and alarms,
Devaksha Maharaj, System Engineer at Rittal, says, "A micro data is simply a small data centre for the protection of server and storage applications. It's enclosed much like a safe, protecting the IT equipment within it against fire, theft, dust, water and smoke."
But why a micro data centre? Well if the business is looking for a fast, low overhead solution, then micro is the way to go, explains Maharaj. However, the micro data centre brings so much more to the table than just plug-and-play implementation. It provides the business with faster processing speeds, reduced network traffic and lower operating costs.
The trend towards micro data centres is largely being driven by the Internet of things and Industry 4.0, says Maharaj. "The growing number of connected devices is impacting on the data centre ecosystem and connectivity. The more connected devices, and the more data that requires processing, the greater the need for security, and bandwidth, to enable secure, fast interactions. To meet this evolving and unpredictable demand, we're seeing increased use of modular or containerised server systems."
This is particularly the case in sectors such as financial services, government, manufacturing and IT, where security and integrity are paramount, she continues. "None of these industries can afford downtime or latency during periods of peak demand. Imagine month end at a bank, as an example. Even the private sector is realising the advantages of deploying micro data centres."
For one thing, micro data centres are ideal for use in remote locations or for temporary deployments. "These compact data centres offer a high level of protection against potential physical threats and can be used by organisations that are temporarily in high-risk zones," she adds. "The plug-and-play nature of a micro data centre means that it can be set up relatively quickly, saving the business both time and money."
Over and above the points already made, the micro data centre offers very specific and unique benefits, says Maharaj.
* The modular design makes it possible to retrospectively enclose existing IT structures as well as being able to install a data centre in sites with poor access.
* Expandability for graduated investment in line with IT growth.
* Prepared for the installation of various IT climate control solutions.
* Systems may be dismantled and reassembled, for maximum investment security.
* No need for expensive upgrades to existing premises.
* Efficient cooling and extinguishing solution.
However, Maharaj cautions, the micro data centre may not suit all possible use cases: "While every deployment might require a slightly different set of infrastructure resources, all micro data centre installations rely on some sort of services being available on site to bring the different pieces together. Businesses also need to consider the skills that they have available on site to run the data centre, as even a micro data centre requires some degree of technical knowledge."
This notwithstanding, the biggest advantage of a micro data centre is that once its capabilities are no longer required, it can simply be removed from the rest of the system and replaced with something that meets the business's current requirements.
Maharaj concludes by listing the five key things that should be considered by any business considering going the micro data centre route:
1. What kind of physical security is required?
2. Does the organisation require mirrored data centres or the need for expandability?
3. How much geographic diversity is required?
4. What is the necessary time to recover in the case of an outage?
5. What are the bandwidth and power requirements?