Loss-making Eskom pays R21.3bn for renewable energy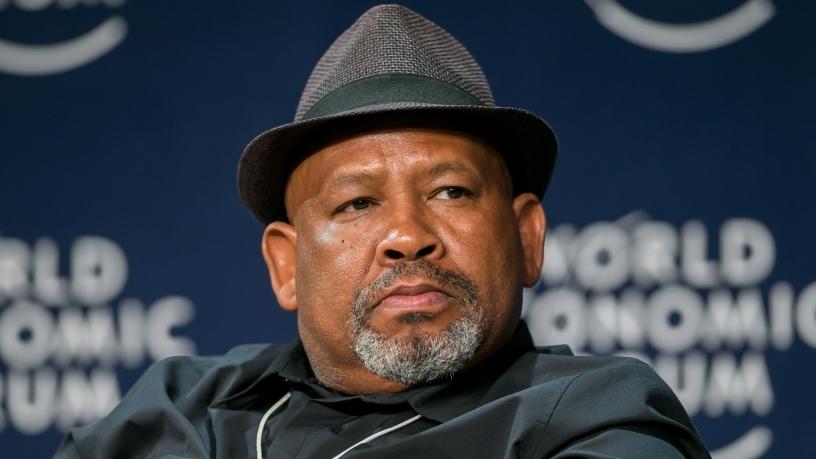 Under-fire power utility Eskom purchased 9 584GWh from renewable energy independent power producers (IPPs) at a cost of R21.3 billion during the year.
Yesterday, the company presented results for the financial year ended 31 March, reporting a loss of R2.3 billion, with a further R20 billion in irregular expenditure.
However, Eskom says it continued to deliver improved operational performance in the financial year despite the financial and governance challenges facing the company.
"Despite achieving good operational performance, Eskom experienced a tumultuous year, characterised by liquidity issues coupled with a myriad of governance-related challenges which mainly stemmed from the previous financial year's qualified audit," says Eskom chairperson Jabu Mabuza.
Financial sustainability
This year, Eskom purchased IPP power at an average cost of 222c/kWh. In the previous financial year, the power utility bought 11 529GWh of energy from IPPs at R21.7 billion, at an average cost of 188c/kWh.
According to Eskom, at 31 March 2018, total available IPP capacity of 4 779MW consisted of renewable IPPs of 3 774MW and IPP gas peakers of 1 005MW. Last year, the total was 5 027MW.
After several delays, in April energy minister Jeff Radebe finally signed the outstanding 27 renewable energy projects with independent power producers.
However, Eskom says the signing translates into greater non-dispatchable capacity being made available to the electricity grid, thereby affecting grid stability and exacerbating operational challenges.
"The decision to sign the power purchase agreements (PPAs) with IPPs also has significant implications for our financial sustainability, with IPP power (which is more expensive than the current average cost of Eskom power) being purchased ahead of Eskom's offering, thereby creating additional surplus capacity on the Eskom side," the power utility says.
"Eskom understands that it must comply once a ministerial determination has been made and all the statutory and contractual obligations have been complied with as envisaged in the relevant legislation.
"However, Eskom must act as a responsible organ of state and exercise its fiduciary duties on a prudent basis. Accordingly, Eskom initiated a process with government stakeholders to investigate the need for new generation capacity at this stage. This has delayed the signing of IPP contracts over and above those recently requested by the minister of energy."
Ministerial determinations
The Department of Energy's (DOE's) Renewable Energy IPP (RE-IPP) programme is derived from ministerial determinations for renewable energy from IPPs.
The first determination called for 3 725MW of renewable energy to be in commercial operation by the end of 2018. This was supplemented by subsequent determinations for 8 500MW of renewable energy before 2025. The programme currently has 3 774MW operational.
"We received PFMA [Public Finance and Management Act] and regulatory approval for the signing of additional PPAs for bid windows 3.5 and 4 of the RE-IPP programme," says Eskom.
"In April 2018, we signed agreements with 27 RE-IPP projects totalling 2 405MW. The power purchase agreements take into account changes in foreign exchange spot rates from those at the bid submission dates."
However, the power utility says during the year, it commissioned 664MW of renewable IPP capacity, less than the targeted 742MW, due to delays in signing power purchase agreements for new contracts.
"We expect 200MW to be commissioned during the coming year, representing two concentrated solar projects."
It notes that renewable IPPs achieved an average load factor of 31.5% during the year (March 2017: 30.7%), while the weighted average cost (before the lease adjustment) amounted to 222c/kWh (March 2017: RE-IPPs and peakers only: 244c/kWh).
"Our interaction with the environment considers our utilisation of renewable and non-renewable environmental resources that support our ability to create value, by powering our generation fleet; the use of renewable energy is one way in which we try to limit our negative impact on the environment.
"Furthermore, it considers our impact on the environment through emissions from our power stations, as well as other impacts related to environmental contraventions and biodiversity."
CO2 reduction
According to Eskom, Sere Wind Farm contributed 331GWh to the national grid during the year (March 2017: 345GWh), with an average load factor of 36.05% and an average availability factor of 98.77% (March 2017: 37.63% and 99.65% respectively).
The small hydro plants in the Eastern Cape recorded total energy sent out of 11GWh during the financial year (March 2017: 20GWh) due to low rainfall in the catchment areas, it notes.
The eight rooftop and ground-mounted PV commissioned sites in operation produced total energy sent out of 4.02GWh during the year.
South Africa's pledge to the Paris Agreement requires the country's CO2 emissions to peak by 2025, plateau for another 10 years and then decline from 2035.
Eskom notes that electricity historically accounts for around 42% of national CO2 emissions. To achieve this target, the country will need to invest in lower or zero-emitting technologies, as and when the current coal-fired electricity generation fleet reaches the end of its life.
"A concerted effort is, therefore, required to focus on greener technologies such as nuclear, cleaner coal technologies, renewables, gas and large hydro imports. The trade-offs between technologies must, however, be discussed and rationalised to arrive at an appropriate electricity mix. This will be informed by the revised integrated resource plan, once it is finalised by DOE."