Nuclear body slams SA's energy plans for renewables bias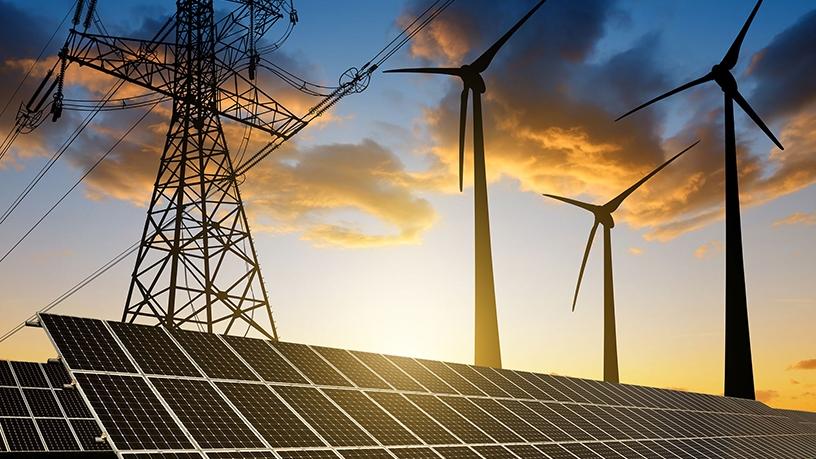 The Nuclear Industry Association of South Africa (NIASA) has slammed the recently released Integrated Resource Plan (IRP) 2018, which shelved plans for nuclear energy and paves the way for renewable energy in SA's energy mix.
In August, energy minister Jeff Radebe revealed the IRP update, appealing to the public and interested parties to take the final opportunity to influence the country's energy roadmap to 2030.
The IRP is a 20-year energy roadmap to meet SA's future power needs. In 2030, the government envisages the energy mix will consist of 34 000MW of coal, representing 46% of installed capacity; 11 930MW of gas, or 16% of installed capacity; 11 442MW of wind, or 15% of installed capacity; 7 958MW of photovoltaic (PV, or solar); and 4 696MW of hydropower, or 6% of installed capacity.
During former president Jacob Zuma's tenure, there were fears SA was going to snub renewable energy investments in favour of nuclear.
Yesterday, finance minister Nhlanhla Nene told the State Capture inquiry that it was his refusal to sign off on a massive nuclear expansion deal that cost him his job in 2015.
Knox Msebenzi, MD, NIASA says: "The current draft IRP2018 attempts to provide a number of least-cost planning scenarios based on various growth paths for South Africa.
"Generally, the plan fails to meet the least-cost planning objectives as it ignores all costs associated with socio economics of various options as well as the transition costs. It does not judge all energy sources on the same merit.
"Rather than being technology neutral, it appears that the plan has been developed with certain policy outcomes in mind with the least-cost planning method used as a tool to achieve this. It seems that the developers of the least-cost approach utilised a 'cheapest' plan rather than a least-net-cost plan to the economy as is defined by industry," Msebenzi says.
The IRP2018 as it stands is demonstrably uncertain and, in most cases, will prove to be ineffective in achieving its goals - primarily that of energy security and NDP targets.

Knox Msebenzi, MD, The Nuclear Industry Association of South Africa (NIASA)
According to NIASA, the government's push to develop alternatives in renewables is praiseworthy; however, not considering all energy sources and resource constraints objectively is a serious cause for concern.
The nuclear industry body points out that the government should not plan and engineer a fundamental transformation of the energy sector with only a handful of technologies that are popular to certain interest groups but don't necessarily serve the best interest of the country.
It notes that transformation will require technologies that are proven and succeed not just in the conceptual and technical phases but also commercially.
"The IRP 2018 goes so far as recommending detailed studies on well-established energy technologies such as coal and nuclear before implementing these technologies whilst planning to implement new technologies without similar information being available. This is a serious policy oversight," adds Msebenzi.
As Africa's only nuclear power station, Koeberg, with an installed capacity of 1 860MW, plays a vital role in ensuring that Cape Town has a reliable electricity supply, NIASA says. The power station provides 50% of electricity consumed in the Western Cape and about 5% of the power used in the country, it adds.
NIASA points out that while the new IRP 2018 makes provision for consideration of nuclear after 2030 under scenarios where the country strictly enforces carbon emission targets, in its assessment of sustainability, the government seems solely focused on weighing the pros and cons of individual technologies.
It urges that government should rather assess all aspects such as abundance, affordability, reliability and quality of energy supply, adding that focus should not only be on electricity generation and consumption but also on how these capex projects contribute to meeting the NDP goals.
The discourse around energy in SA remains very confusing, especially around nuclear; the government prefers to turn a blind eye in fear of being accused of malfeasance, a harbinger from the previous administration, NIASA says.
"The IRP2018, as it stands is demonstrably uncertain and, in most cases, will prove to be ineffective in achieving its goals - primarily that of energy security and NDP targets," says Msebenzi in conclusion.
"The government must try and stop picking winners. We all agree that we need to complement renewable energy with base load energy. The country has limited access to hydro power and no gas, whereas uranium is a key resource strength which makes nuclear an important base load technology option."